is currently editing this page.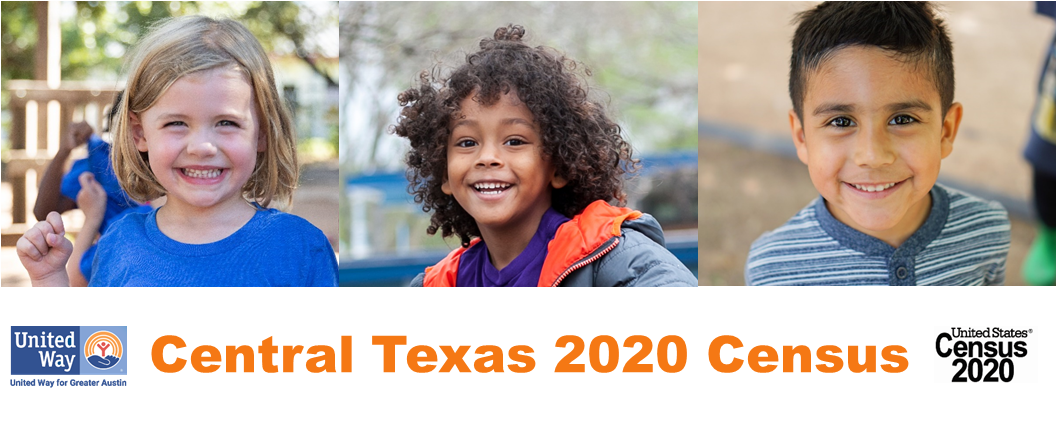 United Way ATX is collaborating with partners in Central Texas to ensure communities at risk of being undercounted complete the 2020 census.
We are working with Complete Count Committees (CCCs), grassroots and nonprofit organizations, service providers, funders, and other entities in Bastrop, Caldwell, Hays, Travis, and Williamson counties. Sign up to receive email updates about the Census 2020 in Central Texas.
Census Resources

Become a Census Ambassador


Outreach Material
Self-Response Maps & Other Maps

Census Questionnaire

Central Texas Census Coordination Efforts
National & State Campaigns
events
United Way For Greater Austin
Central Texas 2020 Census