is currently editing this page.
Saturday, April 10, 2021
10:00 AM -
Expected

Duration: 1 hour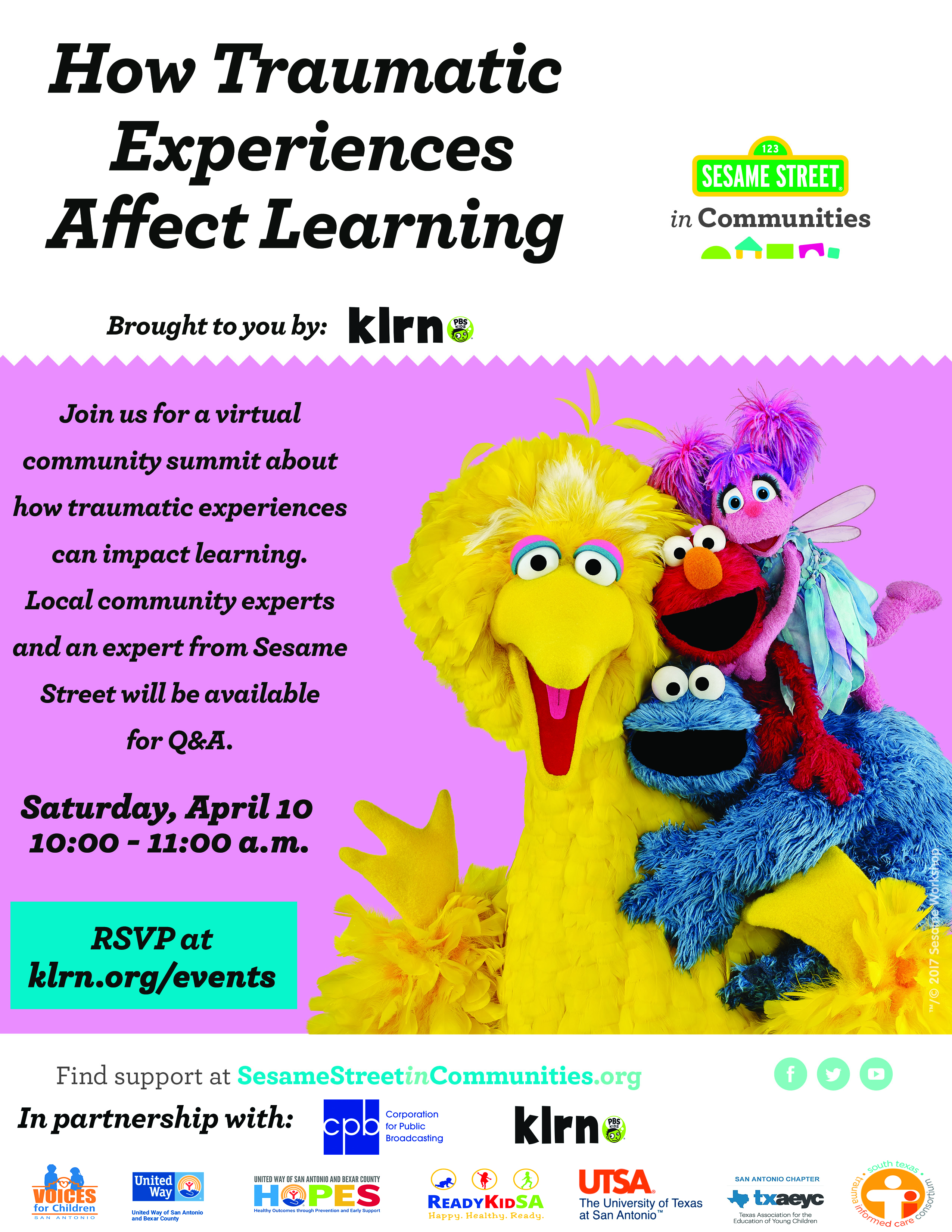 Join us for a virtual community summit about how traumatic experiences can impact learning. San Antonio community experts and an expert from Sesame Street, who has been working with communities across the country during this pandemic, will speak about strategies for building resiliency. This is a partnership between KLRN and UW San Antonio, Ready Kid SA, UTSA, TXAEYC and Voices for Children.
Register for free at klrn.org/events.