is currently editing this page.
Monday, March 22, 2021
10:00 AM - Duration: 1 hour

Austin Public Health & AISD Host COVID-19 Workshops on Monday, March 22nd
Workshops will be provided in English and Spanish
Have you registered to receive the COVID19 vaccine? Join us via Facebook Live on Monday March 22nd to learn about the benefits of getting vaccinated! Austin Public Health in collaboration with AISD will be presenting on the registration process and how-to get the vaccine.
English session will be streamed at 10am and Spanish at 5pm.
To join in English click here.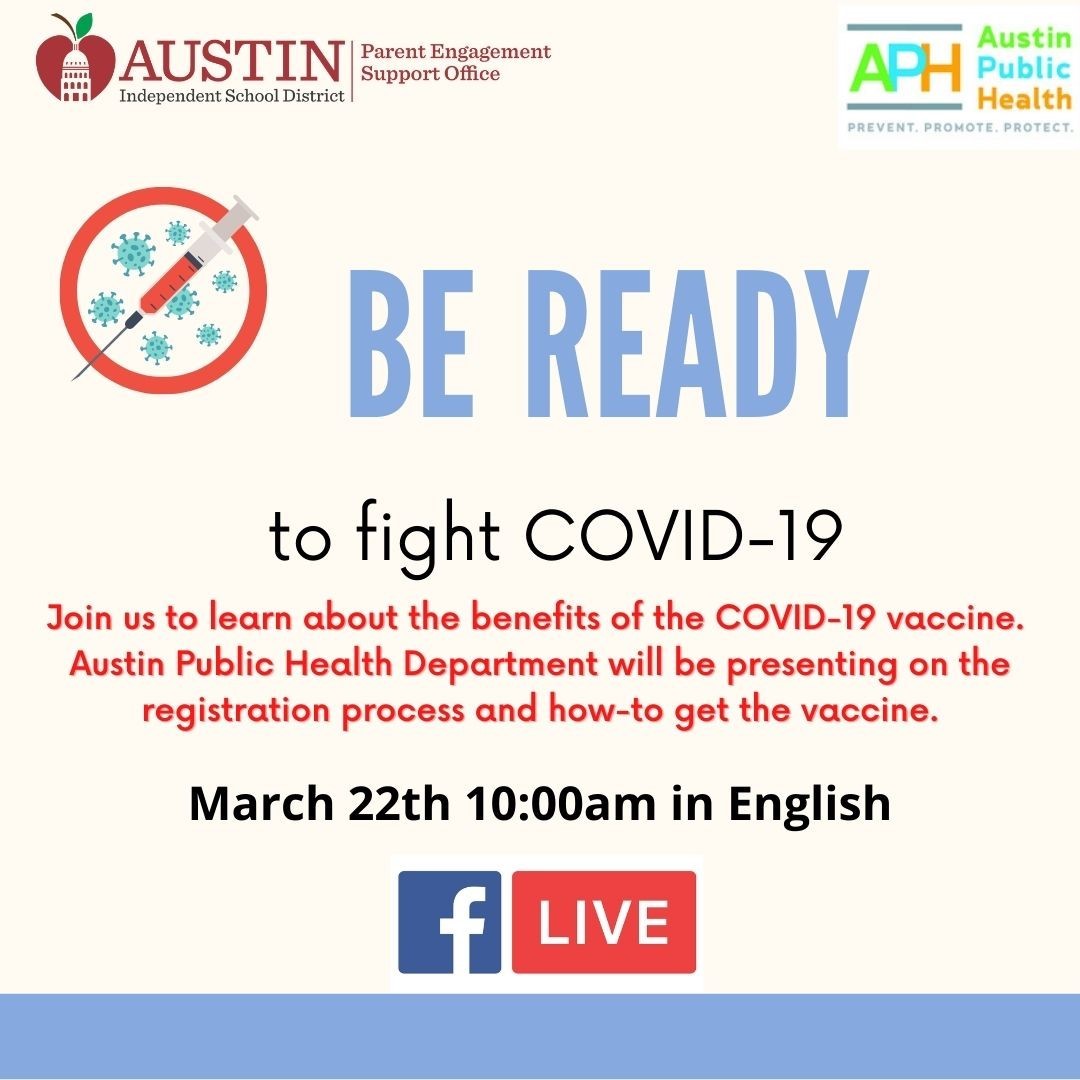 ---
¿Se ha inscrito para recibir la vacuna contra el COVID-19? ¡Únase a nosotros a través de Facebook Live el lunes 22 de marzo para aprender más! El Departamento de Salud Publica en colaboración con AISD presentara información sobre las vacunas y el proceso de registración y como conseguir una vacuna.
La sesión en inglés se transmitirá a las 10 am y en español a las 5 pm.
Para participar en español, haga clic aquí.