is currently editing this page.
Tuesday, March 9, 2021
11:00 AM - Duration: 1.5 hours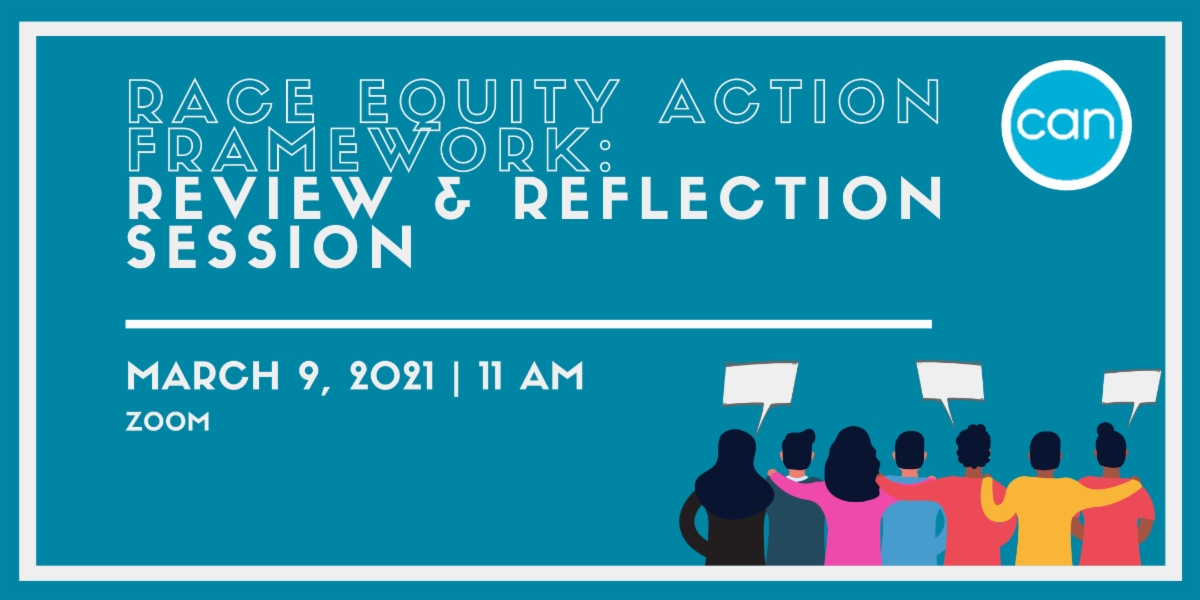 CAN spent the better part of 2020 developing a Race Equity Action Framework that couples data outlining racial disparities with information about existing efforts aimed at addressing these disparities. The goal is to create a resource that our local community can use to to understand the issues involved and the work that remains to be done. Join us for a presentation and discussion on an early version of this tool. The discussion and feedback session takes place March 9th at 11 am on Zoom.
To register Click Here.