is currently editing this page.
Thursday, February 25, 2021
4:00 PM - Duration: 1 hour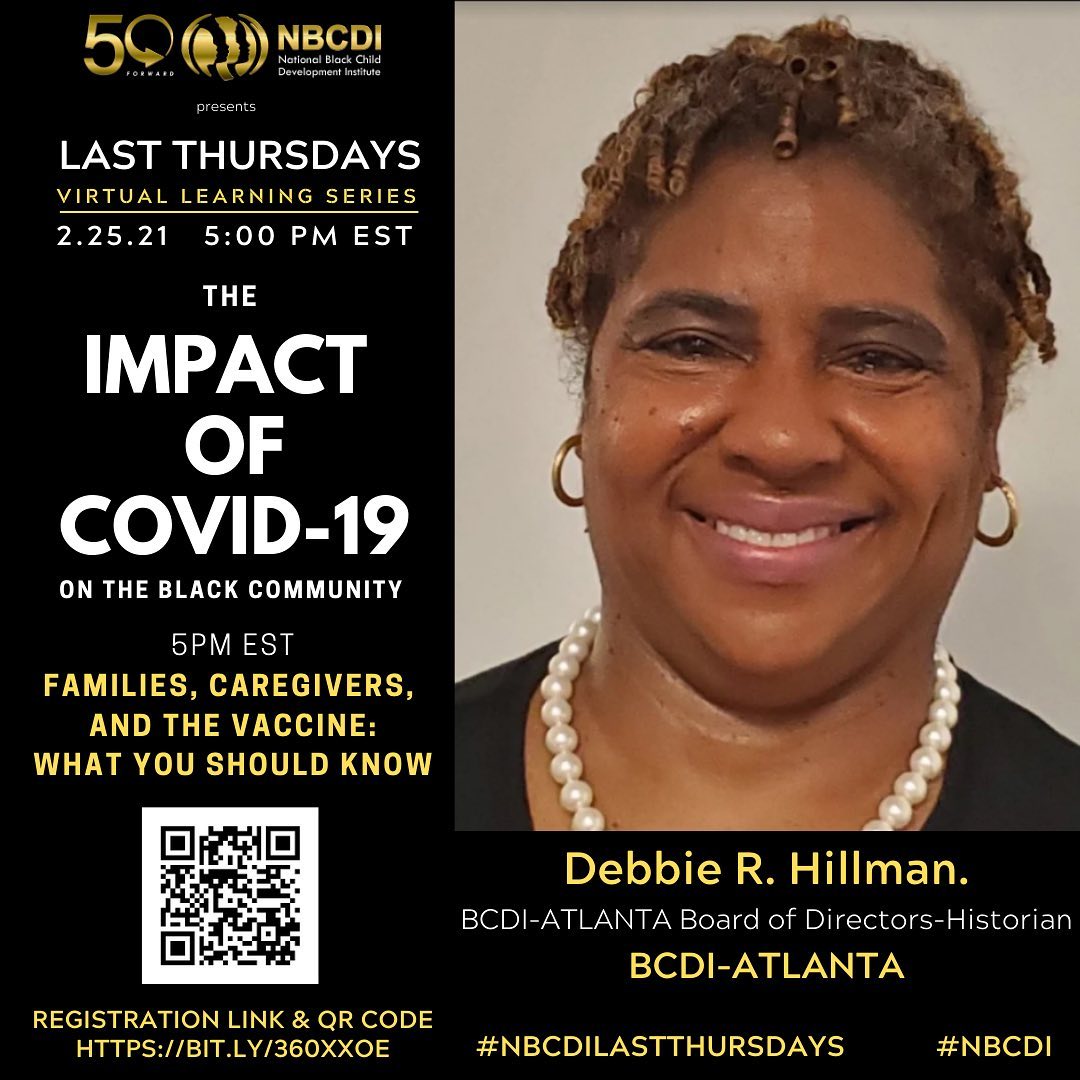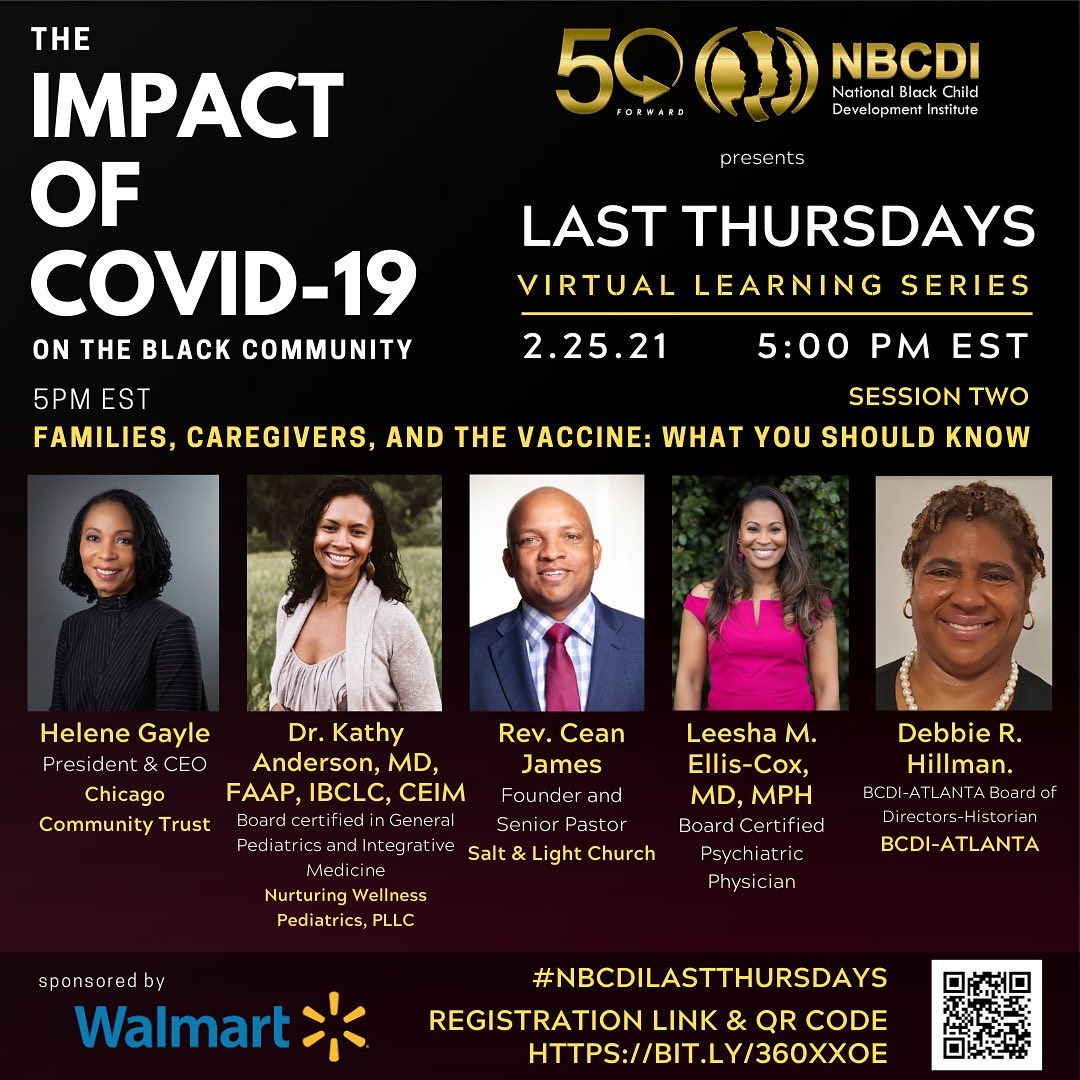 Register now for NBCDI's Last Thursdays Virtual Learning Series on 2/25! The 5pm session will feature Debbie R. Hillman in a conversation on the impacts of COVID-19 on Black and Latino families and caregivers as well as information about the vaccine!
In 1997, Ms. Hillman founded Developing Human Resources Consultants, opening the doorway to providing training and technical assistance in the public and private sectors of early care and education. After graduating from South Carolina State University and The Ohio State University, she began honing her skills in preparation for mastering her lifelong goal of becoming a Child Development Specialist. Mission accomplished and children, families and communities have benefited!
This passionate servant leader is most gratified when she strategically "connects" outcomes-based advocacy and the "tools of her trade". Whether leading at the helm of Strengthening Families Georgia or Alpha Kappa Alpha Sorority, Inc., or "getting out the vote" in partnership with Black Voters Matter, or spreading awareness about the importance of BCDI`s health and wellness initiatives, she is always at work. Her greatest gift is always finding an "opportunity to serve". She constantly identifies gateways...whether at work, in her civic life or personally, she fully embraces life!
Follow for more:
Facbook: Debbie R Hillman
Twitter: @HillmanDebbie
Instagram: debbie_collector