is currently editing this page.
Tuesday, March 9, 2021
10:00 AM - Duration: 1 hour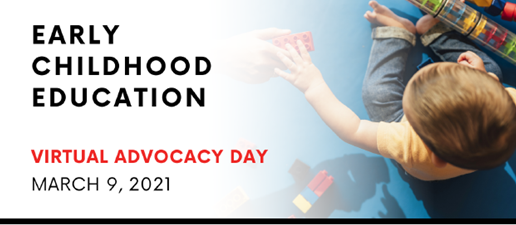 Exposure to high-quality early childhood education is one of the most important ways we can set our children up for future success, especially for children from low-income backgrounds. Our early childhood education priorities for the 87th Legislative Session focus on increasing access to affordable high-quality child care and strengthening the early childhood education workforce.
Please join Children at Risk, Child Care Associates, Dallas Early Education Alliance, Early Matters, Success By 6 Coalition, Texans Care for Children, TexProtects, TXAEYC and other early childhood advocates virtually on March 9th from 10:00am - 11:30am CST to lend your voice to ensure that our youngest children and their caregivers are prioritized in the upcoming legislative session.
The event will also feature remarks from legislators who are championing our causes in the session. Learn about specific legislation and how to make that happen! We can't wait to see you there!
Help us spread the word! Check out this flyer that you can distribute to your colleagues, networks, and friends.
ECE Advocacy Day_ Flyer _7_.pdf