United Way for Greater Austin

>
Research and Policy Webinar: Using Data to Drive Early Childhood Education Systems Change
Acquiring Edit Lock
By

Bethany Offer
|
Updated
is currently editing this page.
Monday, October 26, 2020
11:30 AM - Duration: 1.5 hours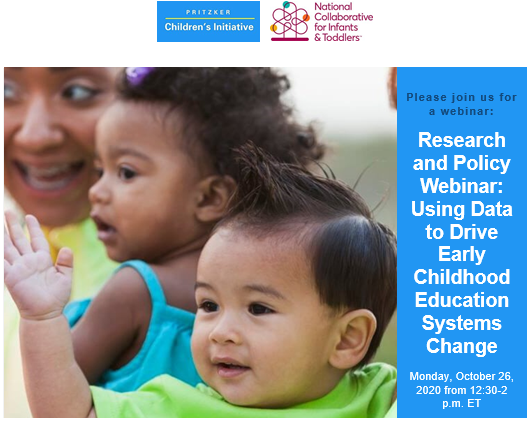 The Pritzker Children's Initiative is pleased to invite you to a webinar focused on how to use data and innovation to build effective business models and inform systems change efforts in early childhood education. The webinar will offer leaders in the field practical tools to assess and address ECE data and rates/cost gaps, and innovative business models that can sustain providers long past this pandemic.
In September, Child Care Aware® of America (CCAoA) released Picking Up the Pieces: Building a Better Child Care System Post COVID-19. This report is packed with child care price data, state fact sheets on child care availability, child care cost gap analysis, and case studies on COVID-19's impact on enrollment and attendance. It also offers insights and recommendations for systems change.
Join us to hear key policy points and ideas on how to use the report as a framework for creating change in your region.
When: Monday, October 26, 2020 at 12:30 - 2 p.m. ET
Guest Speakers:
Sharon Easterling, Partner, Opportunities Exchange
Louise Stoney, Co-Founder, Opportunities Exchange and the Alliance for Early Childhood Finance
Matthew Henry, Chief Information Officer,  Child Care Aware® of America
Dr. Dionne Dobbins, Sr. Director of Research, Child Care Aware® of America
Jennifer Drake, Director of Child Care Aware® of America's Emergency Child Care & Technical Assistance Center™
Kristine Haynie, Senior Data Analyst, Child Care Aware ® of America
Laura Weeldreyer, Executive Director, Maryland Family Network