The Hunt Institute: Race & Education Webinar Invite
is currently editing this page.
Saturday, October 3, 2020
1:00 PM -
Expected

Duration: 1 hour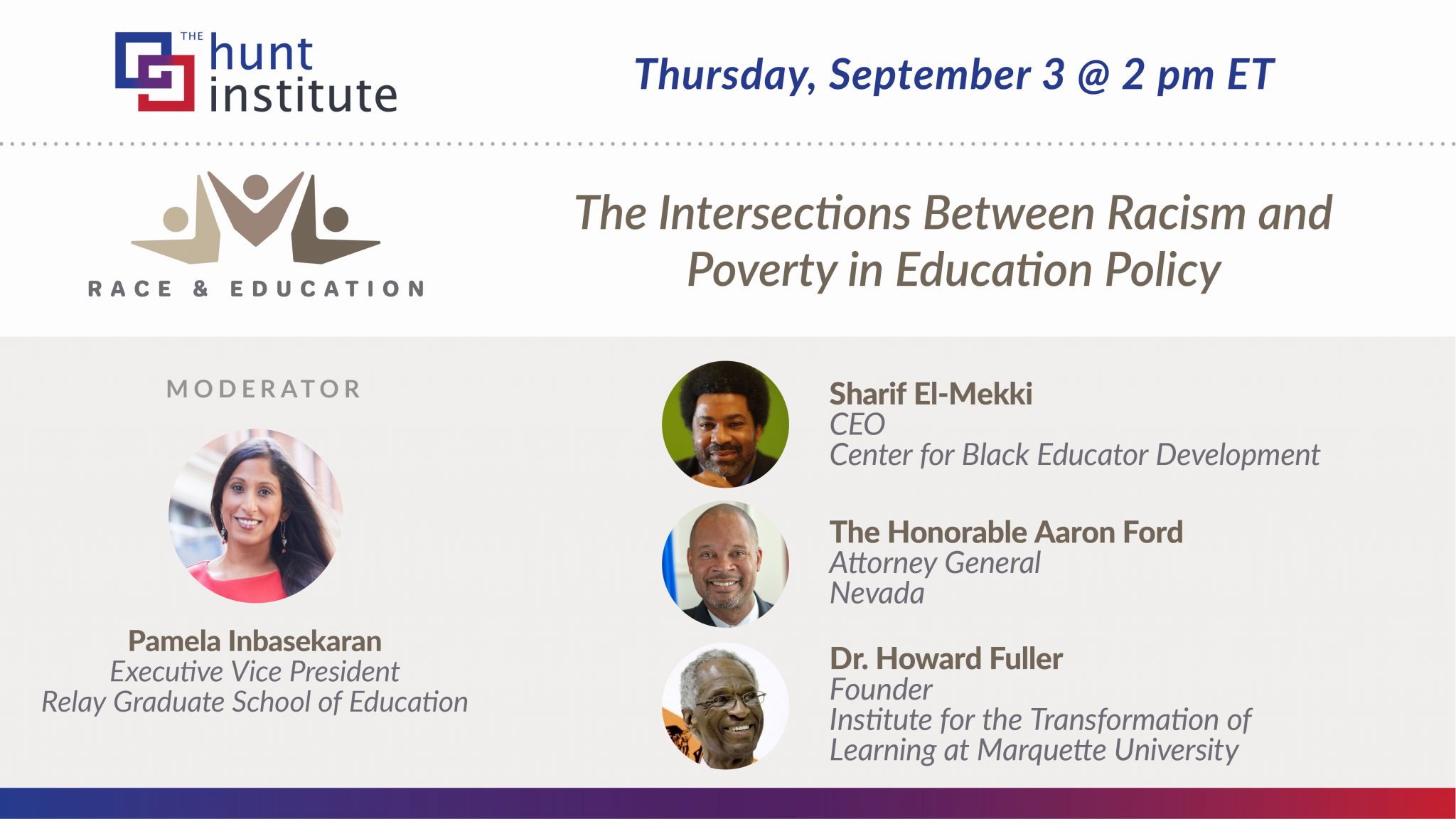 It is a pleasure to invite you to the next episode of The Hunt Institute's Race & Education webinar series. During this week's Race & Education webinar, resource experts will take a deep dive into negative effects of poverty on students of color. The conversation will take place this Thursday, September 3 at 2 pm ET on Zoom and Facebook Live.
Join the conversation by registering here: bit.ly/3hzFt24
Guests include:
· Pamela Inbasekaran, Executive Vice President of Relay Graduate School
· Sharif El-Mekki, CEO at the Center for Black Educator Development
· Aaron Ford, Nevada Attorney General
· Howard Fuller, Founder, Institute for the Transformation of Learning, Marquette University
Please reach out to me if you have any questions about The Hunt Institute or the Race & Education webinar series.
Click to add body content