is currently editing this page.
Wednesday, June 10, 2020
2:00 PM - Duration: 2 hours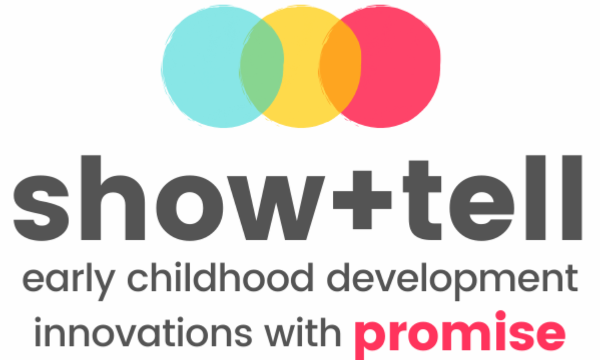 Join more than 700 positive changemakers for Show+Tell - a first-of-its-kind, online, interactive event showcasing the most promising innovations with the potential for scaled impact for children facing the greatest adversities. In just two hours you will:
Learn about Innovation from Experts on the topic of 'Innovating to Solve the US Crisis for Accessible, Affordable, & Quality Child Care'
Connect with 20 promising child care innovators
We're excited to share the full agenda at the Follow Along website. You can start learning about the featured ventures and planning your connection strategy!

Hosted by Promise Venture Studio, Campaign for Grade-Level Reading, Imaginable Futures, Silicon Valley Community Foundation, Valhalla Charitable Foundation, and the Early Childhood Funders Collaborative, Show+Tell was created for outcomes-driven changemakers like you! Our national audience of participants already includes: 1
69 philanthropic funders and investors
244 policymakers and researchers
260 entrepreneurs and practitioners
And growing!
Ready to get involved in Show+Tell?
Forward this email to a friend
Reach out to learn about hosting a Virtual Watch Party or Deep Dive to customize Show+Tell for your community
We can't wait to see you there!
Cheers, The Promise Venture Studio Team