is currently editing this page.
Tuesday, April 21, 2020
10:00 AM - Duration: 1 hour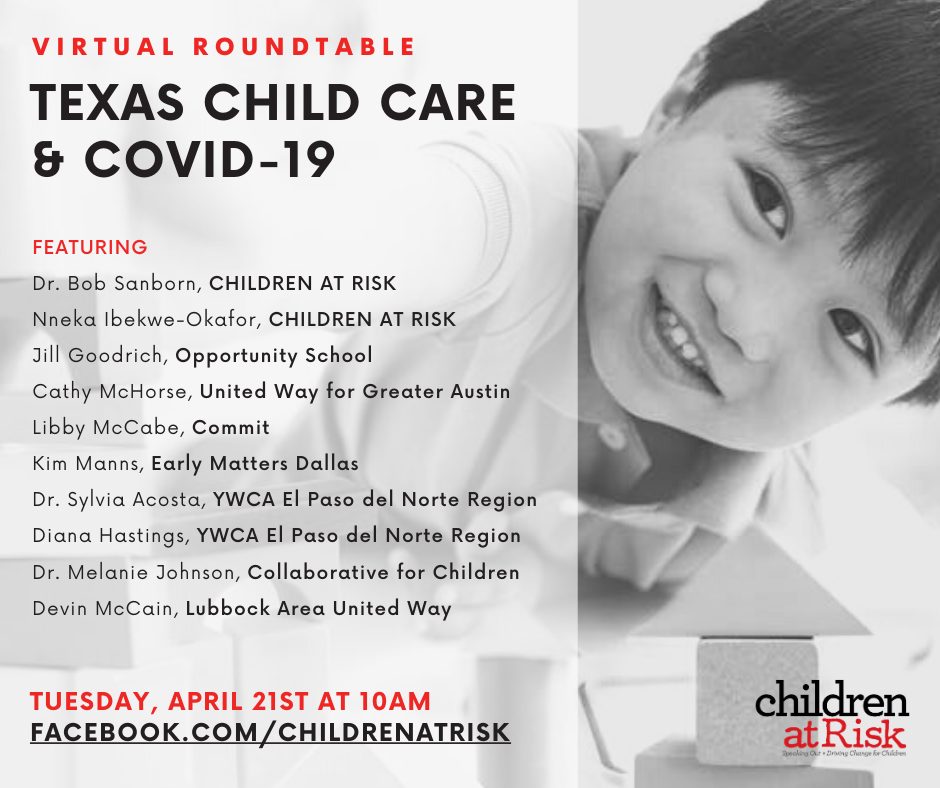 Before COVID-19, 1 in 12 Texas children lived in a child care desert, child care providers struggled to meet financial obligations, and most child care employees made poverty-level wages. After COVID-19, advocates and child care leaders across the state are springing into action to prevent this ongoing crisis from toppling our already fragile child care systems.
Join C@R and experts from across the state for a roundtable discussion on how COVID-19 is impacting communities across the state, how different regions are adapting and responding, and how experts would like to see policymakers and government officials take action in the 87th Legislative Session.