is currently editing this page.
Thursday, August 12, 2021
9:00 AM -
Expected

Duration: 5 hours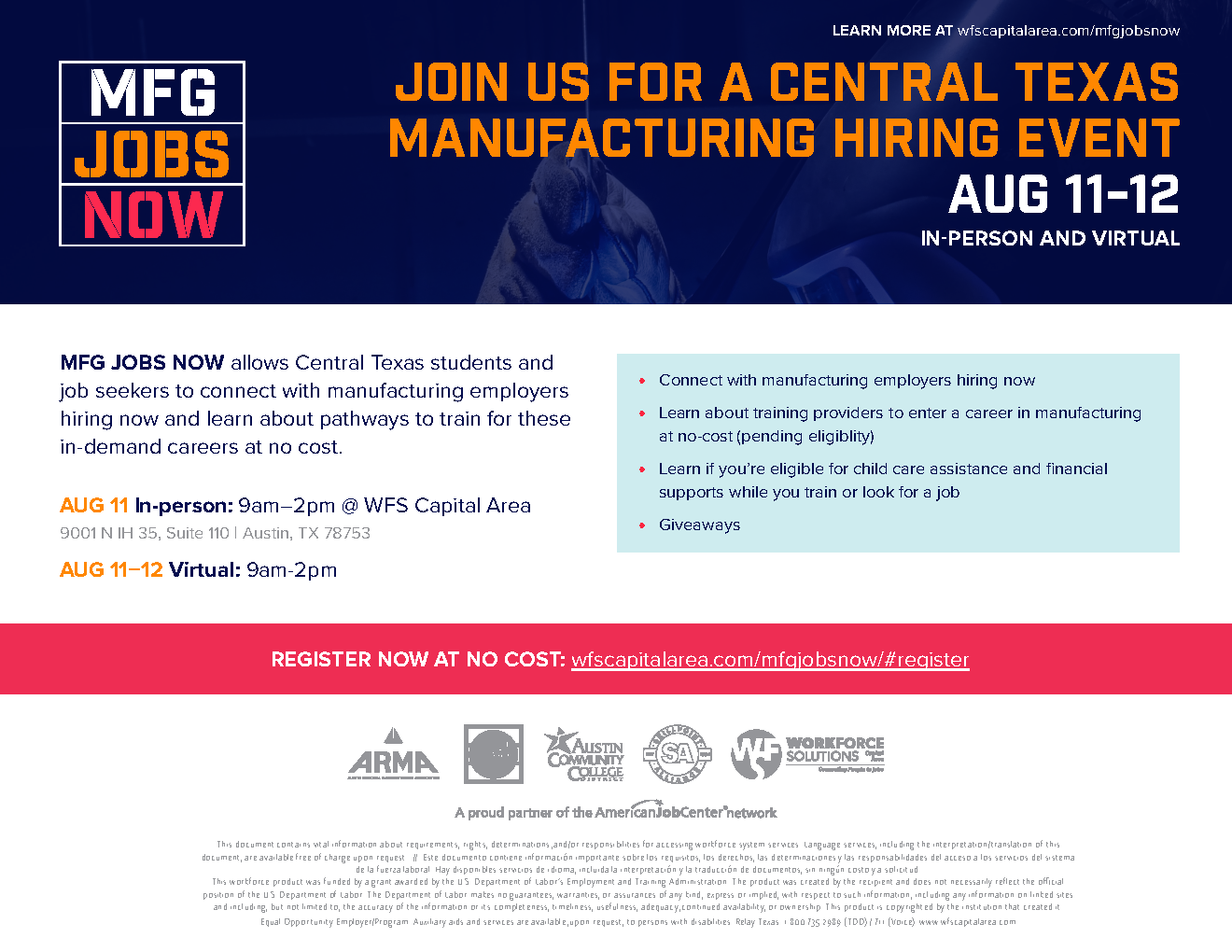 Workforce Solutions is excited to host MFG JOBS NOW, a virtual/in-person event taking place August 11 and 12, to promote advanced manufacturing employment and training. WFS will host a virtual event on both August 11 and 12 and will also host an August 11 in-person event at our north career center (I-35 and Rundberg).