is currently editing this page.
Thursday, June 17, 2021
12:00 PM -
Expected

Duration: 1 hour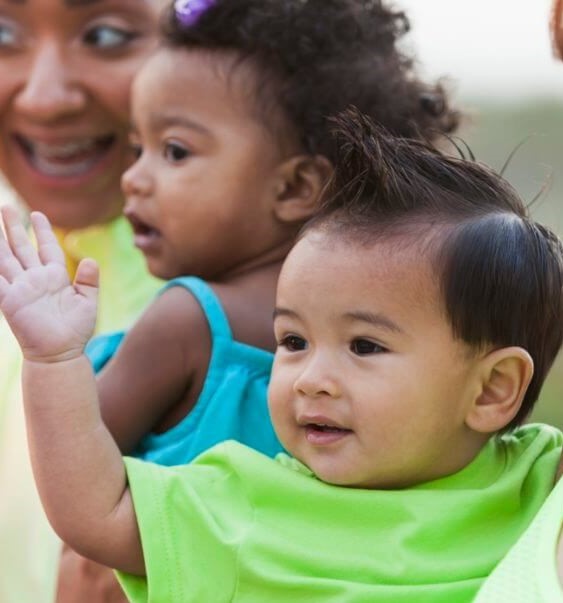 Please join us for the webinar:
Looking Ahead to Juneteenth: Centering Black Parent Voices in the Age of COVID-19 and Racial Reckoning
Thursday, June 17, 2021 from 1-2 p.m. ET
We invite you to join the upcoming webinar featuring Iheoma U. Iruka and Stephanie M. Curenton, Co-founders of Researchers Investigating Sociocultural Equity and Race Network (RISER). They will discuss the intersections between RISER's research and themes associated with the Juneteenth holiday. Guest speakers from the National Black Child Development Institute, POINTS of ACCESS and ZERO TO THREE will provide solutions for improving the wellbeing of Black parents and families in the pandemic.
This webinar will share insights and guidance for your organizations to help you:
Incorporate the research findings from RISER's report "Black Parent Voices Resilience in the Face of the Two Pandemics: COVID-19 and Racism" into your ongoing advocacy efforts.
Draw on the significance of the Juneteenth holiday as a time for assessment and planning to uplift Black parents and families and improve their life outcomes.
Learn the policy implications of the research and action items that will address the needs of Black families who are disproportionately affected by the pandemic and racial trauma.
When: Thursday, June 17, 2021 at 1-2 p.m. ET
Speakers:
Iheoma U. Iruka, Co-founder of the RISER Network, Fellow, Frank Porter Graham Child Development Institute (FPG), and Research Professor, Department of Public Policy, UNC-Chapel Hill
Stephanie C. Curenton, Co-founder of the RISER Network and Associate Professor, Wheelock College of Education and Human Development, Boston University
Cemeré James, Interim President and CEO, National Black Child Development Institute
Kim Keating, Senior Policy Research Analyst, ZERO TO THREE
Cheri Reaves, Executive Director, POINTS of ACCESS
We hope you'll join us for this webinar.