is currently editing this page.
Monday, May 10, 2021
4:30 PM -
Expected

Duration: 1.5 hours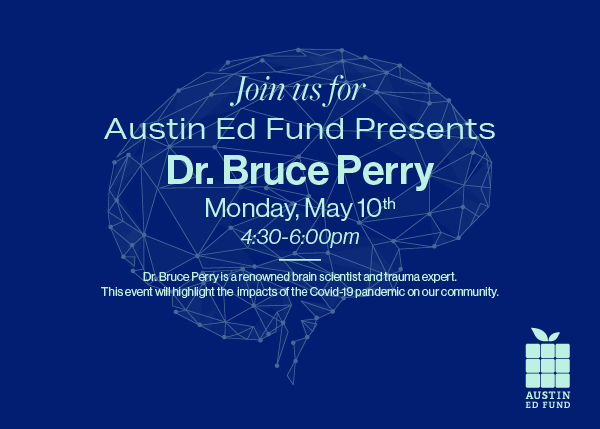 Join the Austin Ed Fund for an event featuring Dr. Bruce Perry. Dr. Perry is a brain expert specializing in how children are impacted by trauma and will speak to the impact of the events of the last year and the importance of community healing. This virtual event is free and open to the public.
REGISTER HERE to attend Dr. Bruce Perry's virtual event with the Austin Ed Fund on May 10th.
Text edit commands
Indent: Ctrl + Right Arrow
OutDent: Ctrl + Left Arrow
Bold: ctrl + b