slide 1 of 9

, currently active

slide 2 of 9

slide 3 of 9

slide 4 of 9

slide 5 of 9

slide 6 of 9

slide 7 of 9

slide 8 of 9

slide 9 of 9
Engagement Communities Software for Workforce Development is the answer to all your WIOA unified strategic planning collaborations and service provision, across all programs and stakeholders.
Let's get people back to work!
Video Conferencing Access
Secure Document Management
EC: Workforce Development
With the world forever changed by COVID 19, our cutting-edge private virtual platforms skyrocket communication, collaboration, service, training, placement and support. Customizable for any region or sized organization. Secure document storage and retrieval. Let's get people back to work!
"EC: Workforce Development is the 21st Century answer to supporting the complex communication, collaboration and service provision needs of workforce development organizations, big or small.
I have been a public sector manager, a nonprofit executive, and now own a consulting firm, Workforce Matters. I only wish I'd have had access to this affordable and easy-to-use platform years ago."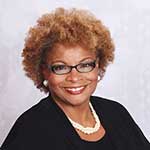 - Dazzie McKelvy, CEO/Founder, Workforce Matters

WORK FROM ANY LOCATION OR DEVICE: QUICKLY, CONVENIENTLY AND AFFORDABLY
Engagement Communities platforms are built to be easily accessible and simple to design and use on any type of mobile phone, tablet or computer.
Seamlessly access additional third-party software for secure, password-protected, one-stop communication, collaboration and engagement virtual hubs.