Engage your board members & trustees to drive operations excellence & financial stability
Engagement Communities™ software from MissionBox is your answer to providing the tools to promote board responsiveness and action on annual reports, budgets, financials & HR.
Our software is affordable, completely customizable and user- friendly. Try it for yourself by booking a live demo today.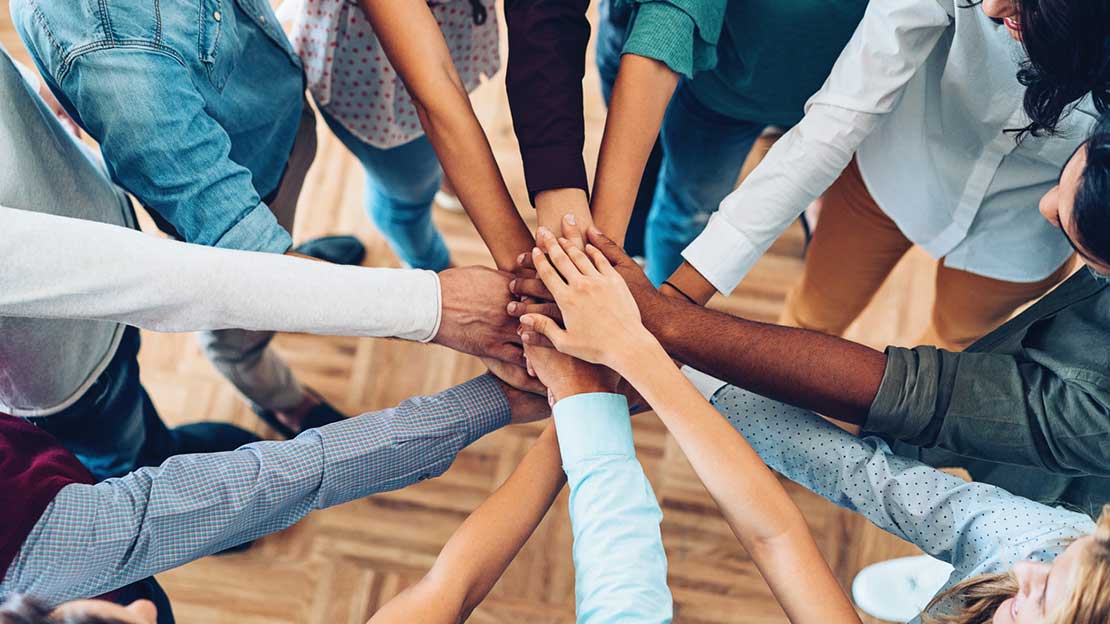 Highly-engaged board members & trustees are your best peer-to-peer fundraising champions
Since board members only open about 39% of emails received from their nonprofit, they're not receiving key information and updates.
Engagement Communities™ is a secure, one-stop community building hub to allow your board members/trustees to do the focused work required such as strategic planning and sub-committee participation.
Increase efficiency, decrease exodus
Nonprofit management generally "chase" board members with emails and attachments in largely unsuccessful attempts to provide key reports, updates and need-to-know documents. Out of the 39% of emails opened, less than 5% of attachments are actually opened.
Assessing and providing the level of communications required by directors and trustees, and making that information easy to access, is key to board member retention. Let's stop expecting our board members to work in the dark.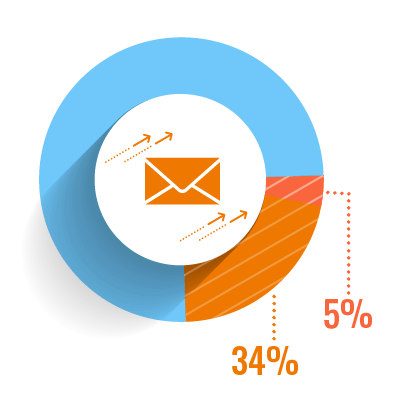 Engagement Communities™ Features
Creating board member/trustee engagement is "where it's at" in terms of effective retention strategies. MissionBox Engagement Communities™ provides one secure, branded online center to access all of the great features below. Best of all, all tools are accessed via a unique username and password in a guaranteed private, managed environment, available through any device, both desktop and mobile.
Communication
Invitations
Social Media Sharing
Interactive Forums/ Q&A
Shared Videos
Simple Surveys
Budgets
Electronic Document Storage and Retrieval
Supports Multiple Languages
Collaboration
Event Scheduling
Shared Documents
Document Co-Editing
User Feedback
Approvals
Evaluations
Unlimited Users
Education
Operations and Mission
Delivery Training
News and other articles
Onboarding
Reports
Reviews
Financial Statements
How-Tos/ Templates
Inspiration
Case Studies
Success Stories
Outcomes/ Performance
Reports
Personal and Colleague Connections
Photo & Video Galleries
Announcements/ Introductions
Join the Nonprofit Engagement Revolution. Book Your Live Demo Today!
Words From A Nonprofit Expert
My charity customers are wasting time and money "chasing" trustees via email and event-based communications.

I recommend charities use MissionBox Engagement Communities to cut overhead costs while more successfully engaging trustees, one of their most valuable resources.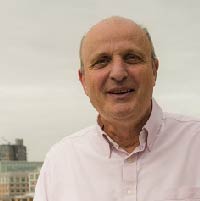 Mark Kemp
CEO, Gallery Partnerships UK
Easily keep an open line of communication between you and your board
Highly-engaged board members and trustees are your best peer-to-peer fundraisers. They know your charity and they likely have a wide network of high net-worth friends, businesses and co-workers. Keep them committed by offering the best engagement solution out there.
Click the sample Engagement Communities™ page to see what your Board/Trustees interactive group page could look like.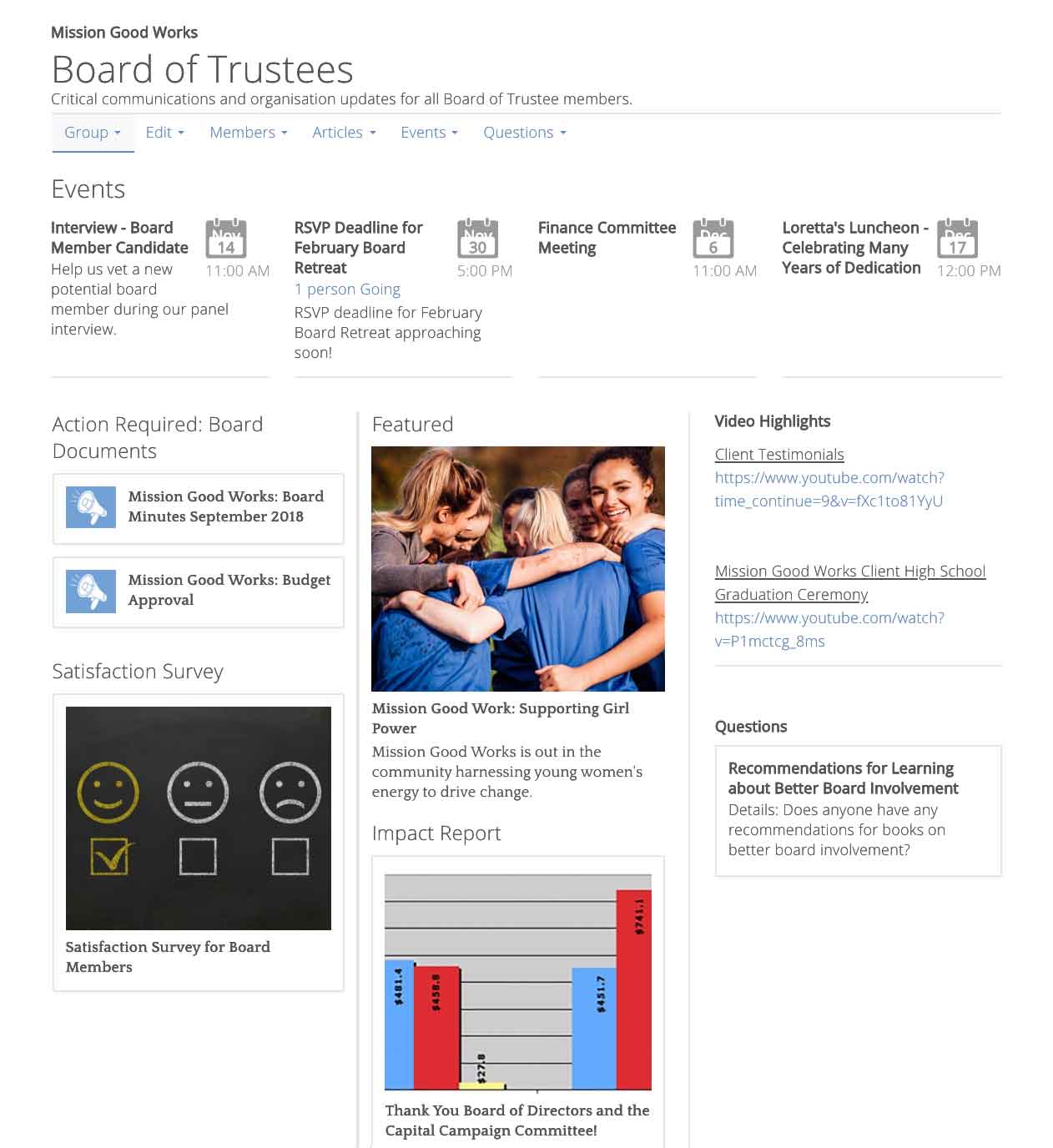 Additional Benefits of Engagement Communities™
MissionBox Engagement Communities™ replaces 13 different online communication, education and inspiration tools - all in a customizable and confidential environment.
Optimizes document management
Guarantees privacy for ALL individuals and groups
Built for nonprofits by nonprofit experts
Customer Success Support always available
Replaces multiple communications and collaboration tools
Saves an average of 1.5 work days, per week, that can be redirected to mission delivery
Provides unlimited user seats and unlimited cloud storage
Offers targeted access to over 1,000 missionbox.com nonprofit education and training videos
Mobile device and tablet enabled
A Message From Our CEO
One of the biggest challenges nonprofits face today is to become dramatically more engaged with all constituents, while staying mission-focused and making a real social impact. Constituent engagement is the critical component to nonprofit financial sustainability and overall survival. Our hundreds of thousands of MissionBox readers have confirmed that constituent engagement is a priority and they are ready to join the Engagement Revolution!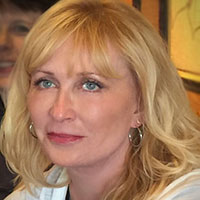 Kathryn Engelhardt-Cronk
CEO, MissionBox