Save
time,

money

and exceed funder expectations
by establishing one channel for rich and engaging communication, connection and true collaboration with all of your funders.
EC: Your Funders' Hub is where all of your many funders go to access the unique reports, information and insight they require of your nonprofit.
Get started today!
Video Conferencing Access
Secure Document Management
"
The goal:

create meaningful partnerships for good with grantee organizations. Lack of time and access sometimes make this challenging, if not impossible.
The Solution:

Engagement Communities to facilitate meaningful two-way communication, inspiration and impact reporting easy between funders and nonprofits."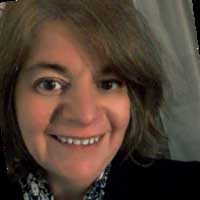 - Deborah Elizabeth Finn, Consultant to Foundations
EC Funders Hub
Learn how you can create more innovative relationships with your various funding sources: whether
Government, corporate,
foundation, major donors
or United Way.
WORK FROM ANY LOCATION OR DEVICE: QUICKLY, CONVENIENTLY AND AFFORDABLY
Engagement Communities platforms are built to be easily accessible and simple to design and use on any type of mobile phone, tablet or computer.
Seamlessly access additional third-party software for secure, password-protected, one-stop communication, collaboration and engagement virtual hubs.