Generation Healthier Texas
Austin, TX USA
Generation Healthier Texas provides a common platform to streamline resources and standardize health, physical activity, nutrition, and social and emotional learning education for all Texas students.
is currently editing this page.
It's Time Texas (ITT) and the Texas Association of Health, Physical Education, Recreation, and Dance (TAHPERD) have partnered to consider the creation of a unifying, groundbreaking, and collective initiative or "Cause" to raise the healthiest generation in Texas' history by harnessing student leadership and by mobilizing support from diverse stakeholders.
This initiative will empower all Texas students to become health champions for their families, schools, and communities and will engage various stakeholders, including teachers, administrators, parents, policymakers, and business leaders, to establish a culture of health in the Lone Star State. This initiative will provide a common platform to streamline resources and create increased funding, public support, and capacity for Texas' HPE community.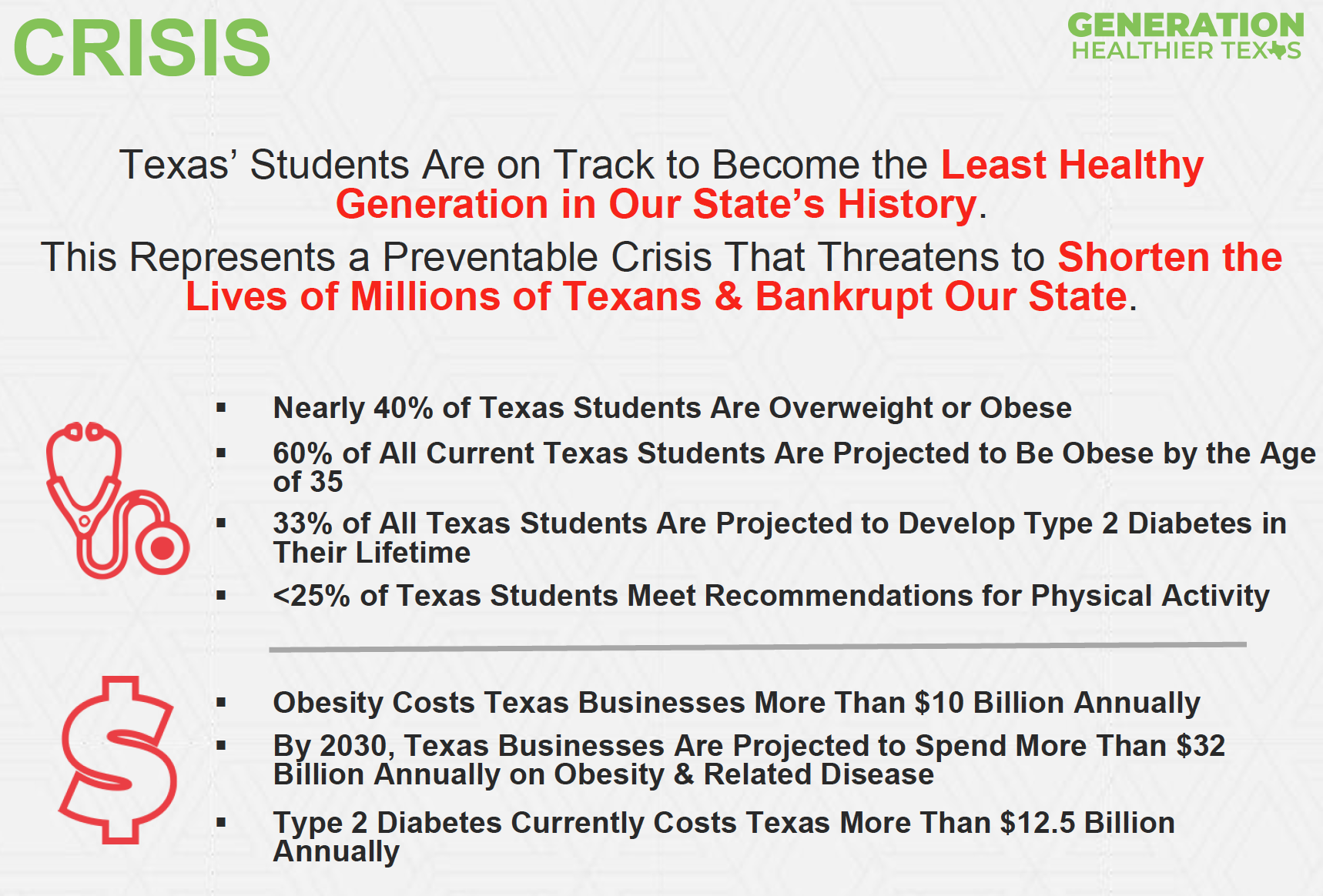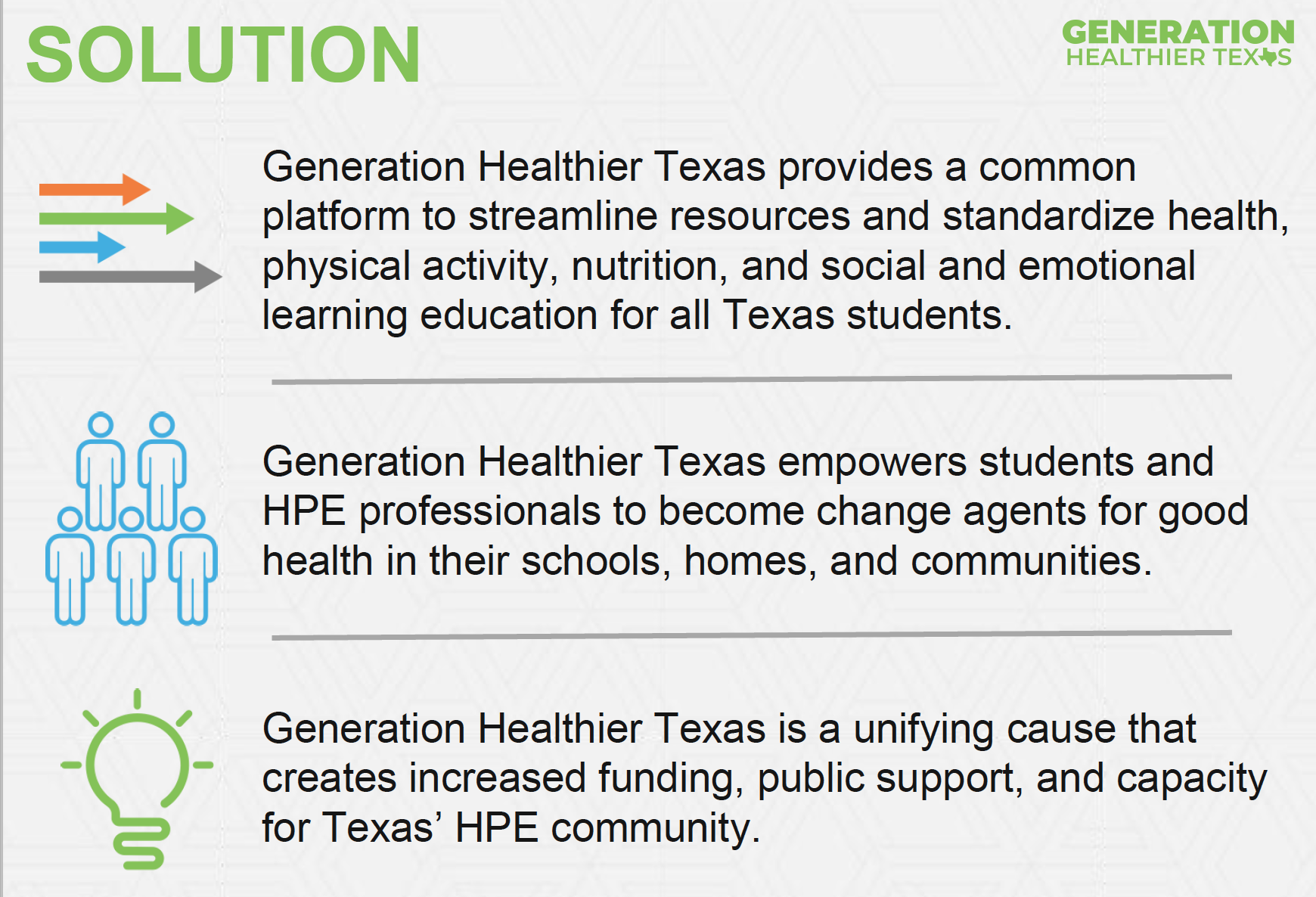 Visit our GHT Public Group to learn more about the GHT Initiative, findings and how to get involved!