Our doors are open!
The Austin Recovery Network (ARN) has served Austin in one form or another for over 50 years, but the COVID-19 Pandemic almost ended this legacy. In March 2020, with the explosion of the pandemic stalling efforts across our continuum of substance use disorder programs, ARN nearly closed down its residential operations. Newspaper coverage communicated the organization's demise and large numbers of staff were let go in order to prepare for our shuttering. In July 2020, with support from our board, encouragement from the community, and continued funding from a dedicated community partner, we were able to continue operations. The influx of funding for the residential Family House program allowed us to refocus our efforts on serving the most vulnerable of our beneficiaries: women recovering from substance use disorder and their infant children. While the Family House program had only been a part of the residential programming offered at our Hicks Family Ranch facility, it now is our sole residential focus.
What's different about Austin Recovery Network's Family House?
Our newly restructured Family House program serves families in recovery through specialized treatment of mothers and children. Family House features a 90-day residential program and offers a caring and compassionate recovery program along with a unique value proposition: Pregnant women and mothers with children under the age of six undertake recovery programming together. While in treatment, the moms work with master's-level clinicians, peer coaches, and parenting specialists to gain self-awareness, develop parenting skills, and learn techniques to manage the chronic disease of addiction. A few footsteps away, their infant children and toddlers are cared for in our licensed childcare center with trained and licensed care providers. The entire program is housed in a serene, tree-shaded property in the Texas Hill Country where mother and child heal together for the duration of their stay at Family House.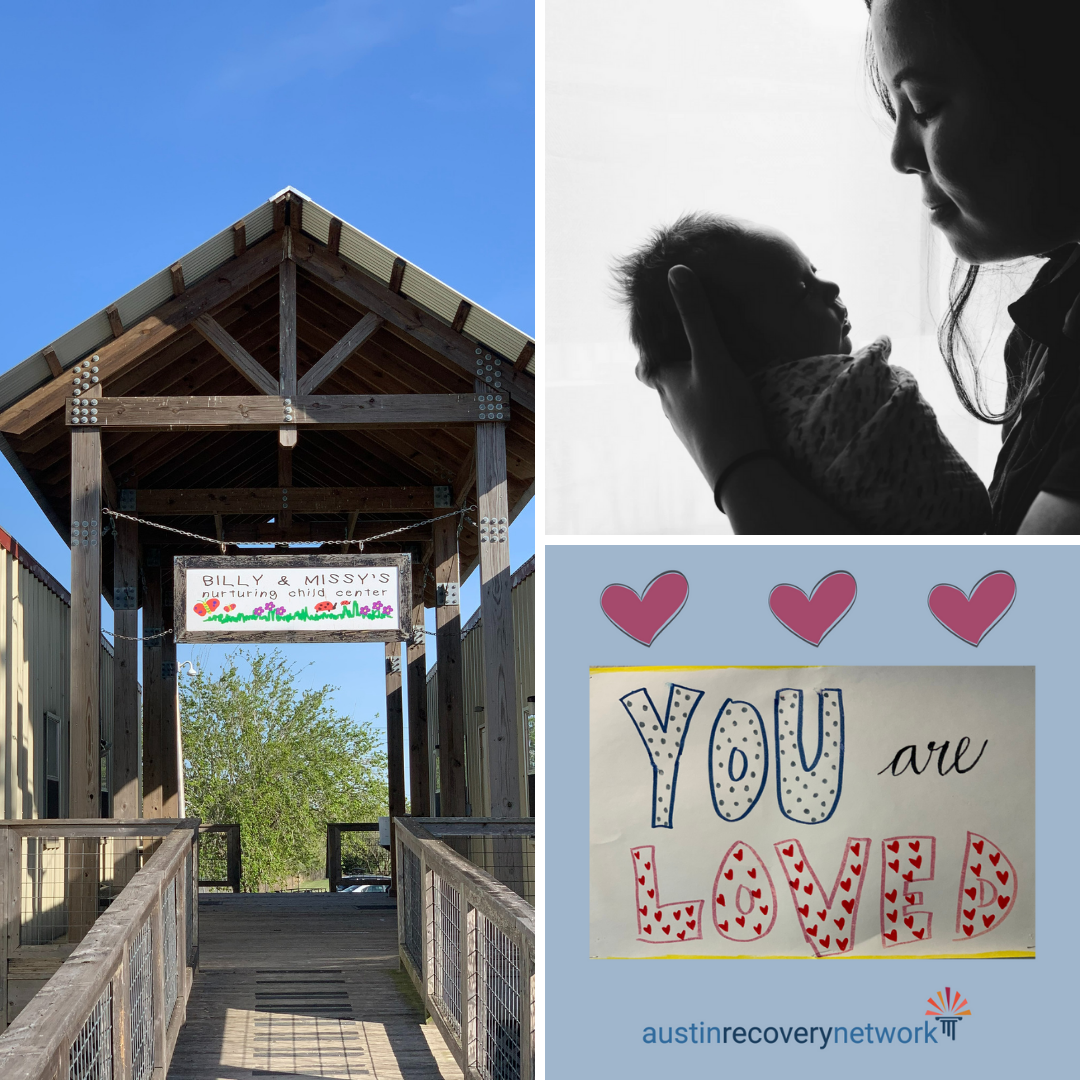 Family House FAQs
What is programming like at Family House? We offer individualized care to include education, cognitive-behavioral and experiential therapy that helps our clients learn about their disease and how to cope in both group and individual settings. Programming also includes group meals, mommy & me activities, 12-step programming, peer coaching, and family therapy.
What is our schedule? 24 hours a day, 7 days a week in person for residential treatment. Family House is a minimum 90-day program.
Who is qualified for this program? Pregnant and parenting women with a child who is five years or younger.
Is Family House right for you? The community in Family House works as a team and grows together in a family-like environment. While moms attend classes at the Hicks Family Ranch, they can be assured their children are receiving the best possible care at our fully licensed daycare while building friendships and learning as they go.
What payment do we accept for this program or what scholarship is offered? We are supported by state and private funding and seek to offer assistance to all pregnant women or mothers with small children who have the desire to work their recovery. We also accept insurance and self-pay to cover the costs of the program.
How do I learn more about admissions for myself or a loved one? If you are interested in learning more about the admissions process, please reach out to our admissions at info@austinrecoverynetwork.org or by phone at 512-697-8600.
I work for an organization and would like to serve as a referral partner or help fund this program. How can I learn more? Please reach out to Mary Flanagan, Chief Operating Officer at mflanagan@austinrecovery.org to learn how our organizations can work together to better serve women and children.
To learn more about Family House or other programs at Austin Recovery Network, please check out our website at: austinrecoverynetwork.org.
---
Article was written by Mary Flanagan, Chief Operation Officer at Austin Recovery Network. To learn more, reach out to Mary at mflanagan@austinrecovery.org.