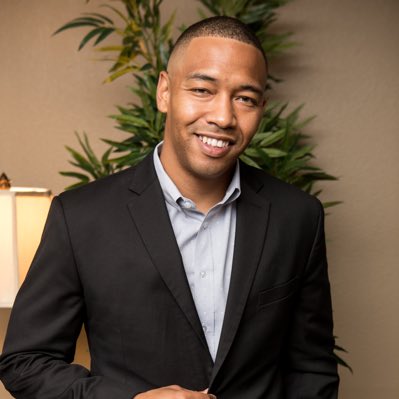 Willie Lee Rankin, Jr. is the Executive Director of LVTRise. He is a former Marine who served in Iraq and holds an Executive MBA from University of Texas-Arlington. Willie is well known in the Dallas/Fort Worth area as an innovator and a top professional dedicated to social good.
This article is based upon an interview with Willie for MissionBox. Willie has been leading the nonprofit LVTRise since 2019.
What is the history of LTVRise?
The Las Vegas Trail (LVT) is a 3-mile square neighborhood in Fort Worth, Texas. It was originally built in the 1970's as 32 apartment complexes to house soldiers from Carswell Military Base. However, in the 1990's, Carswell Base was shut down and used only for Reserves, so the need for housing was significantly reduced.
Those apartment complexes were then transitioned to low-income housing. The neighborhood wasn't really built — as far as support of services such as grocery stores, medical services, employment services, and transportation services — for a low-income housing neighborhood. The area rapidly devolved into a neighborhood of more than 14,000 people who were trapped: living with very high levels of poverty, crime, drugs and family violence.
The deep and troubling problems of Las Vegas Trail were documented in a special report published by Star-Telegram about the amount of gang violence and human trafficking that was happening in this neighborhood.
A newly elected official, Councilman Byrd, read the article and determined to learn more. He got together with the United Way of Fort Worth and Catholic Charities of Fort Worth and they created what they called the Las Vegas Trail Revitalization Project. This was a research project to identify the needs of the neighborhood. The research was funded by the city of Fort Worth and the United Way. Catholic Charities of Fort Worth spearheaded the project with additional funding from the Amon Carter Foundation. After a year of research, the nonprofit LVTRise was formed.
What is LVTRise Today?
LVTRISE represents a partnership of private companies, human service organizations and government agencies dedicated to helping residents of the Las Vegas Trail area improve their neighborhood and their lives. The partnership focuses resources for both sustained change and immediate positive impact to life in "The Trail".
The vision is to improve the lives of people living in the Las Vegas Trail area by increasing safety, education, quality housing, employment, wages, family stability, physical health and mental well-being.
The mission is to collaboratively assist the Las Vegas Trail area transformational process by providing communication and coordination among all serving organizations and by partnering with the people who live and work in the area.
What are some examples of the impact you have already had on the Las Vegas Trail neighborhood?
Through the research project, we found that the neighborhood wanted a community center. A lot of the kids get in trouble because there's all these apartment complexes with nothing but concrete and traffic. The city of Fort Worth purchased five acres of land that was once owned by the West Side YMCA to turn it into a community center with the assistance of LVTRise, which agreed to provide 50% of the renovation costs.
It's a $3.2 million renovation project. LVTRise was responsible for raising $1.6 million. We were able to do that our first year, with several foundations stepping in to help us.
I got hired in August 2019 to create an approach to addressing the many pressing issues in this neighborhood, to fundraise for the community center capital campaign and to staff the center.
The renovations began in October 2018. The renovation is broken down into three phases:
Phase I (completed) is the build-out of our front building. We just opened a branch of the Fort Worth public library there. Now community members and their children have access to books, job application software and people that will help them.
Phase II, scheduled for December 2022, is our back building, which will house after-school programming;
Phase III, scheduled for 2022, will be a daycare run by Child Care Associates.
I've decided to use a "place-based" nonprofit model. And place-based nonprofit model means we don't recreate the wheel. We will focus on recruiting and cultivating community members and businesses to provide their programs and services out of our community center. It's easier for us to fundraise for the operating budget of the building than try to create and operate the programs ourselves.
Which nonprofits are your first collaborators for your placed-based model?
The Boys & Girls Clubs and the SilverSneakers program from the YMCA are going to operate out of our back building. One Community USA will operate out of our classroom to work with people who are transitioning out of prison. We're opening a food pantry and Tarrant Area Food Bank is going to provide food and volunteers.
This place-based model is a sustainable model, and it gives people in the neighborhood resources that they can walk to because they are directly located in their neighborhood.
Throughout this entire revitalization project our laser focus will be on safety, school performance and economic development. It's an exciting, innovative and challenging initiative, but well worth it: the lives of 14,000+ people will be positively impacted.
_________________________________________________________________________________________