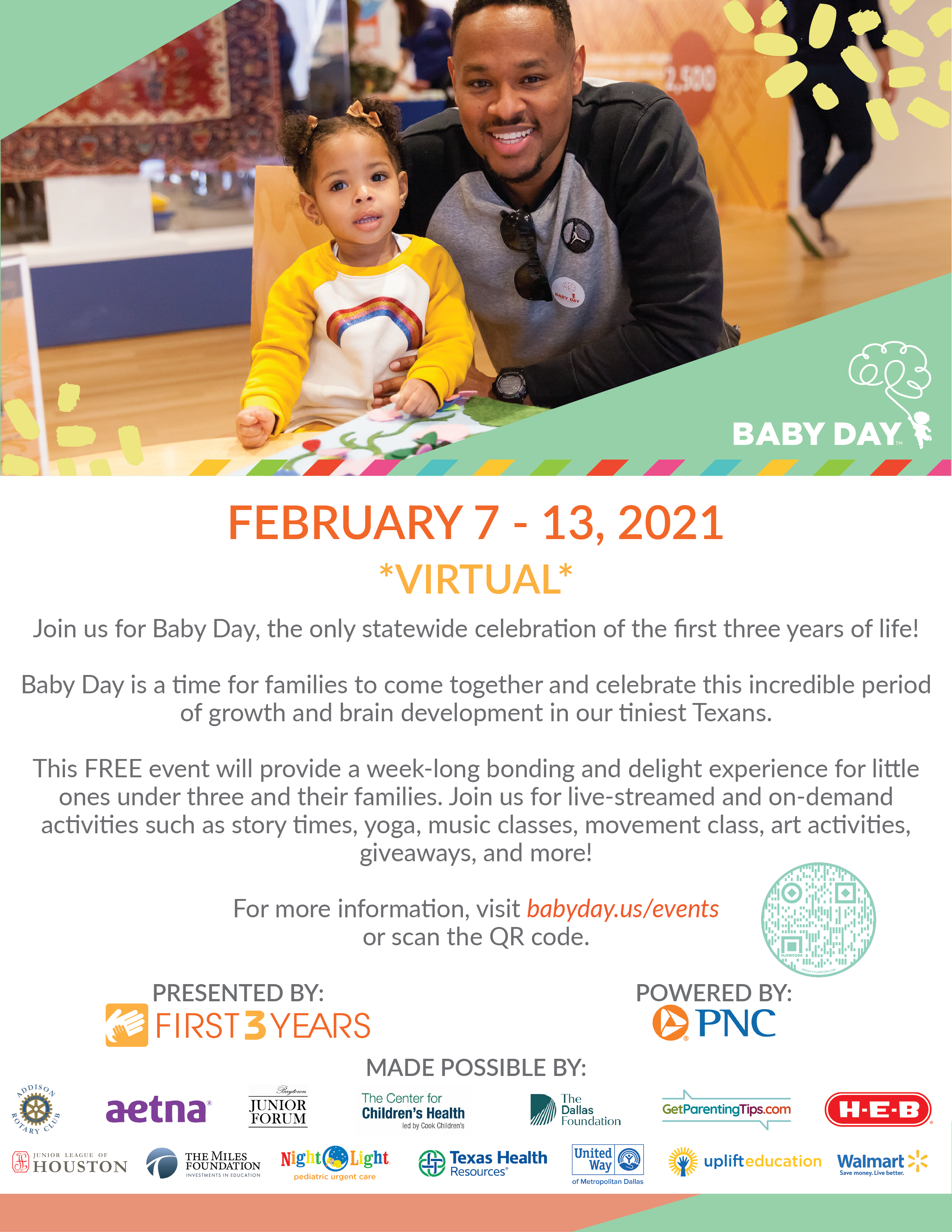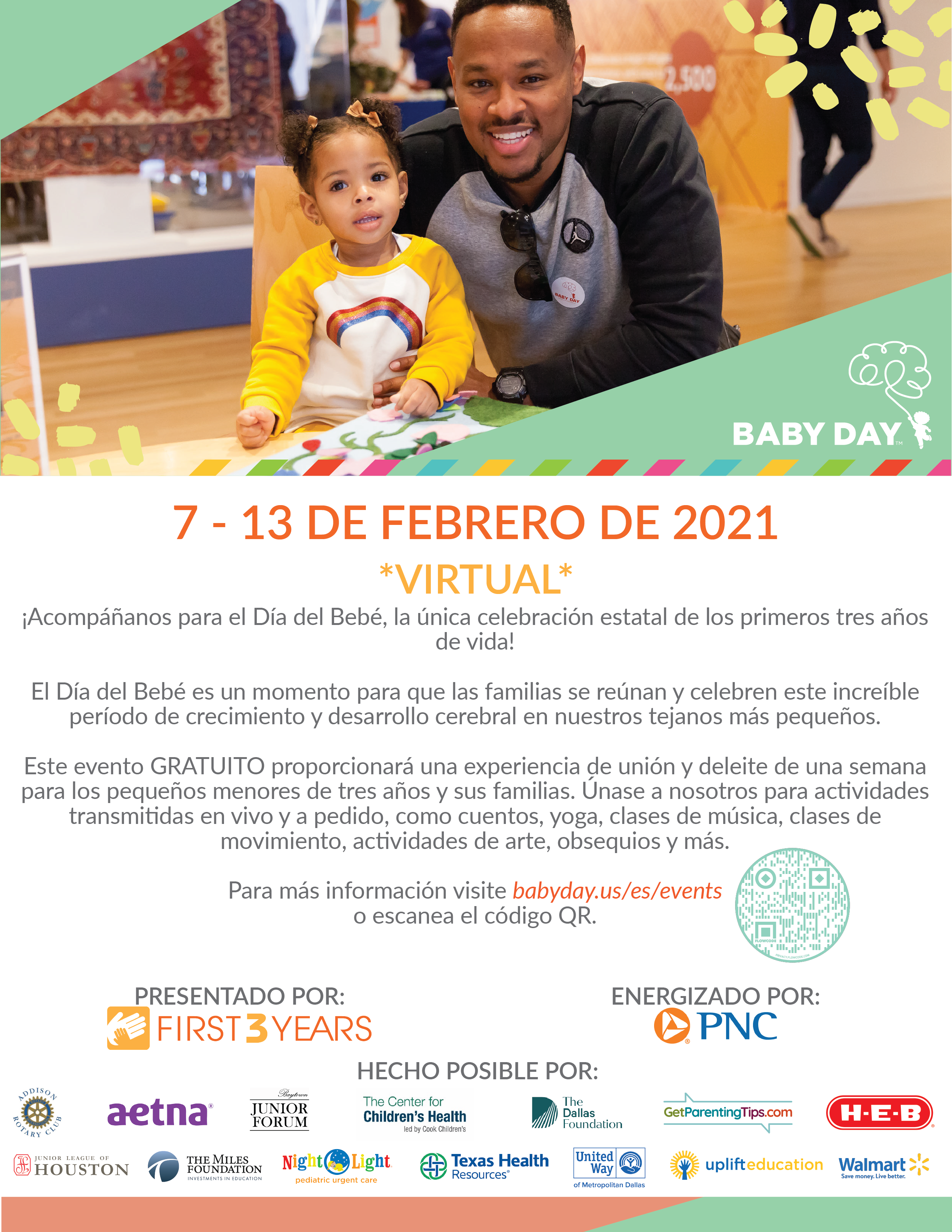 Baby Day Flyer_Virtual_Eng_PDF.pdf
Baby Day Flyer_Virtual_Spn_PDF.pdf
Baby Day
FEBRUARY 7 - 13, 2021
VIRTUAL
Join us for Baby Day, the only statewide celebration of the first three years of life!
Baby Day is a time for families to come together and celebrate this incredible period of growth and brain development in our tiniest Texans.
This FREE event will provide a week-long bonding and delight experience for little ones under three and their families. Join us for live-streamed and on-demand activities such as story times, yoga, music classes, movement class, art activities, giveaways, and more!
For more information, visit babyday.us/events
---
El Día del Bebé
7 - 13 DE FEBRERO DE 2021
VIRTUAL
¡Acompáñanos para el Día del Bebé, la única celebración estatal de los primeros tres años
de vida!
El Día del Bebé es un momento para que las familias se reúnan y celebren este increíble período de crecimiento y desarrollo cerebral en nuestros tejanos más pequeños.
Este evento GRATUITO proporcionará una experiencia de unión y deleite de una semana para los pequeños menores de tres años y sus familias. Únase a nosotros para actividades transmitidas en vivo y a pedido, como cuentos, yoga, clases de música, clases de movimiento, actividades de arte, obsequios y más.
Para más información visite babyday.us/es/events