December 16, 2020
Contact: ChildCareInfo@austintexas.gov
Updates from Austin Public Health for Child Care Programs
December 16, 2020
Health Authority Rules & City and County Control Orders Extended
On December 15, the Health Authority Rules were updated and extended through April 15, 2021. The Travis County Judge's Order and the Mayor's "Stay Home, Mask, and Otherwise Be Safe" Order were both extended through February 16, 2021. The Rules and Orders are available here under the Current Orders drop-down box.
"How Long to Quarantine" flowchart updated 12/10/2020
On 12/10/2020, APH updated the "How Long to Quarantine" flowchart. The updated flowchart is available here. The CDC notes that a 14-day quarantine is most protective. However, the CDC allows for shorter quarantine options. The flowchart outlines in what circumstances a person should quarantine for 14 days and in what situations they could consider a shorter quarantine period. Child care programs that would like to continue advising a 14-day quarantine may do so.
Please note that the flowchart question "Were masks worn at the time of exposure?" refers to both the case and the close contact. If one or both of the people (the close contact and the COVID-positive person) were not wearing a mask at the time of exposure, the close contact should quarantine for 14 days. Regardless of mask usage, the COVID-positive individual must isolate until they meet the criteria for ending isolation.
FEMA Training Opportunity
FEMA has a new online training course called "IS-36.A: Preparedness for Child Care Providers" that takes about two hours to complete. The course gives child care providers, in a variety of settings, the information they need to identify, assess, and plan for hazards at their child care site. The primary audience for this course is for childcare providers of all sizes and for all age children, including, but not limited to, home childcare sites, childcare facilities, nursery schools, camps, scouts, sports programs, faith-based programs, and after-school programs. More information is available here.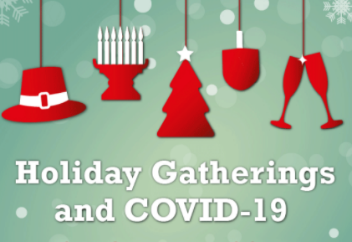 Share Messages about COVID-Safe Holidays
APH urges child care programs to share messages on how to stay healthy during the holidays and winter break with your school community. The APH COVID-19 Holiday Guidance flyer is available in various languages: English | Español | Vietnamese | Simplified Chinese | Traditional Chinese | Korean | Burmese | Urdu | Arabic.
The Texas Department of State Health Services offers great messages at #HealthyTexas Holiday Communications Tools, which include:
An animated video spot on COVID-19 safety and the holidays,
Social media graphics on holiday gatherings and the risk of various holiday activities,
Radio/audio spots explaining that COVID spreads more easily indoors, so virtual gatherings are best in the winter months.
The Texas Medical Association has a chart, "Know Your Risk This Holiday Season," to help people understand the level of risk involved in various holiday activities.
Share CDC Travel Guidance
Ahead of winter break, child care programs are urged to remind staff and families of CDC guidance on travel available here.
The CDC discourages travel:
Travel can increase your chance of spreading and getting COVID-19. Postponing travel and staying home is the best way to protect yourself and others from COVID-19.
You and your travel companions (including children) may feel well and not have any symptoms, but you can still spread COVID-19 to family, friends, and community after travel.
If you have a known exposure to COVID-19 you should delay travel, quarantine yourself from other people, get tested, and monitor your health. Check your state or local health department for information about local quarantine requirements.
Don't travel if you are sick or test positive for COVID-19. Don't travel with someone who is sick.
For those considering travel, the CDC offers some key questions people can ask themselves to help decide what is best. For folks who decide to travel, the CDC lists steps to take during a trip to protect yourself and others from COVID-19. These key questions and steps are available here.
For those who do travel, the CDC also offers after-travel guidance. The CDC notes that you may have been exposed to COVID-19 on your travels. You may feel well and not have any symptoms, but you can still spread the virus to others. You and your travel companions (including children) may pose a risk to your family, friends, and community after your travel.
Consider getting tested with a viral test 3–5 days after your trip and reduce non-essential activities for a full 7 days after travel, even if your test is negative. If you don't get tested, consider reducing non-essential activities for 10 days.
If your test is positive, isolate yourself to protect others from getting infected.
Also take these actions for 14 days after you return from travel to protect others from getting COVID-19:

Keeping Children Engaged and Safe During Online Learning
Austin PBS Kids and our community's Success By 6 Coalition created an information flier focused on "Keeping Children Engaged and Safe During Online Learning" available here on the APH web page about child care information for parents. Please help share this resource with families.
Keep Austin Reading
Please share the following Austin Public Library (APL) resources with your families and staff. Missing Austin Public Library events and story times? The Austin Public Library is increasing virtual events for all ages, including story times. Keep an eye on the APL events calendar for information. Visit APL+, Austin Public Library's new video channel. It includes programming for: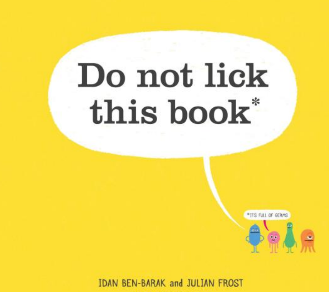 APL has compiled a list of books for young children about hand washing, germs, and taking care of yourself when you're ill, including fun titles like, "Do not lick this book* *it's full of germs". Please share this list with families and teachers of children in Pre-K through 1st grades to encourage healthy hygiene during COVID and all the time.
Curbside service is available at 11 APL locations. For information on curbside locations and how to use them, visit https://library.austintexas.gov/locations.
To apply for a library card or renew your card visit https://library.austintexas.gov/mylibrarycard or call 512-974-7400 and press 1 to speak to a Librarian.
Health & Safety Supplies
As a reminder, if you are in need of health and safety supplies, complete this form and we will do all we can to try to help meet your supply needs.