United Way for Greater Austin July 23, 2020
Our purpose:
Provide a learning community for early childhood stakeholders to share and discuss latest early childhood research
Provide an opportunity for stakeholders to learn about, share and discuss community conditions
Enable stakeholders to learn about progresses and challenges of coalition efforts and to provide feedback to in order to move the collective agenda forward
Facilitate networking with fellow stakeholders
Create a space for stakeholders to generate opportunities for action
---
Agenda
3:00 Welcome
Meeting Norms
Ice-Breaker
Select Break-Out Group
3:10 Strategic Plan Year 1 Update – Alison Bentley
3:25 Strategic Plan, Coalition and COVID-19 Response - Workgroup Updates
Healthy Beginnings – Shalyn Bravens
Supported Families – Shalyn Bravens
Quality Care & Education - Anna Lisa Conlin & Cathy Doggett
Safe & Stimulating Communities - Cathy McHorse
4:00 Break Out Groups:
Coalition 101
Equity & Community Voice
Messaging and Communications for families
State policy & advocacy opportunities
4:30 Share out and SX6 Coalition Organizational News & Announcements
4:45 Learning Centers Session 5
---
https://www.unitedwayaustin.org/success-by-6-plan/
The first 2,000 days of every person's life are foundational. Our Coalition strives to make the most of every child's 2,000-day journey from birth to Kindergarten. The SX6 Strategic Plan is a community-wide roadmap that ensures all children in Austin/Travis County enter Kindergarten happy, healthy, and prepared to succeed in school and beyond.
The SX6 Coalition
believes all children and families have inherent worth and an immense capacity to learn and thrive
values diversity and strives for equity in everything we do
honors the primary and vital relationship between parents/caregivers, families, and their children
and agrees early childhood professionals should be provided with respectable working conditions and a living wage for their important work
---
Key points:
Catch all the updates on the strategic plan and coalition - video and slides available (see below)
The current challenges our community faces due to the COVID-19 public health pandemic are unprecedented. The constant changes, confusion, and fear have negatively affected our families with young children and as the Success By 6 Coalition, we must do our part to support the youngest Austinites. Simple messages for parents and caregivers can unite us in word, spirit, and a sense of community. As a member of the Success By 6 Coalition, the Leadership Team and Communications workgroup ask you to commit to sharing these five simple messages with families in English & Spanish (see below) – tag #SuccessBy6ATX
Organizations & agencies that are members of the SX6 Coalition continue to innovate and respond to needs of families with young children in response to COVID-19. Be sure to read the News & Announcements to keep up with the latest information (see below)
Want to learn more about the SX6 Coalition and how to get involved? Does your organization have new staff or Board members that want to learn?

Join us for a SX6 Coalition Orientation Lunch & Learn on Aug 13 from 12-1 p.m.
When: Aug 13, 2020 12:00 PM Central Time (US and Canada)
After registering, you will receive a confirmation email containing information about joining the meeting.
---
Early Childhood Framework for the Success By 6 Coaltion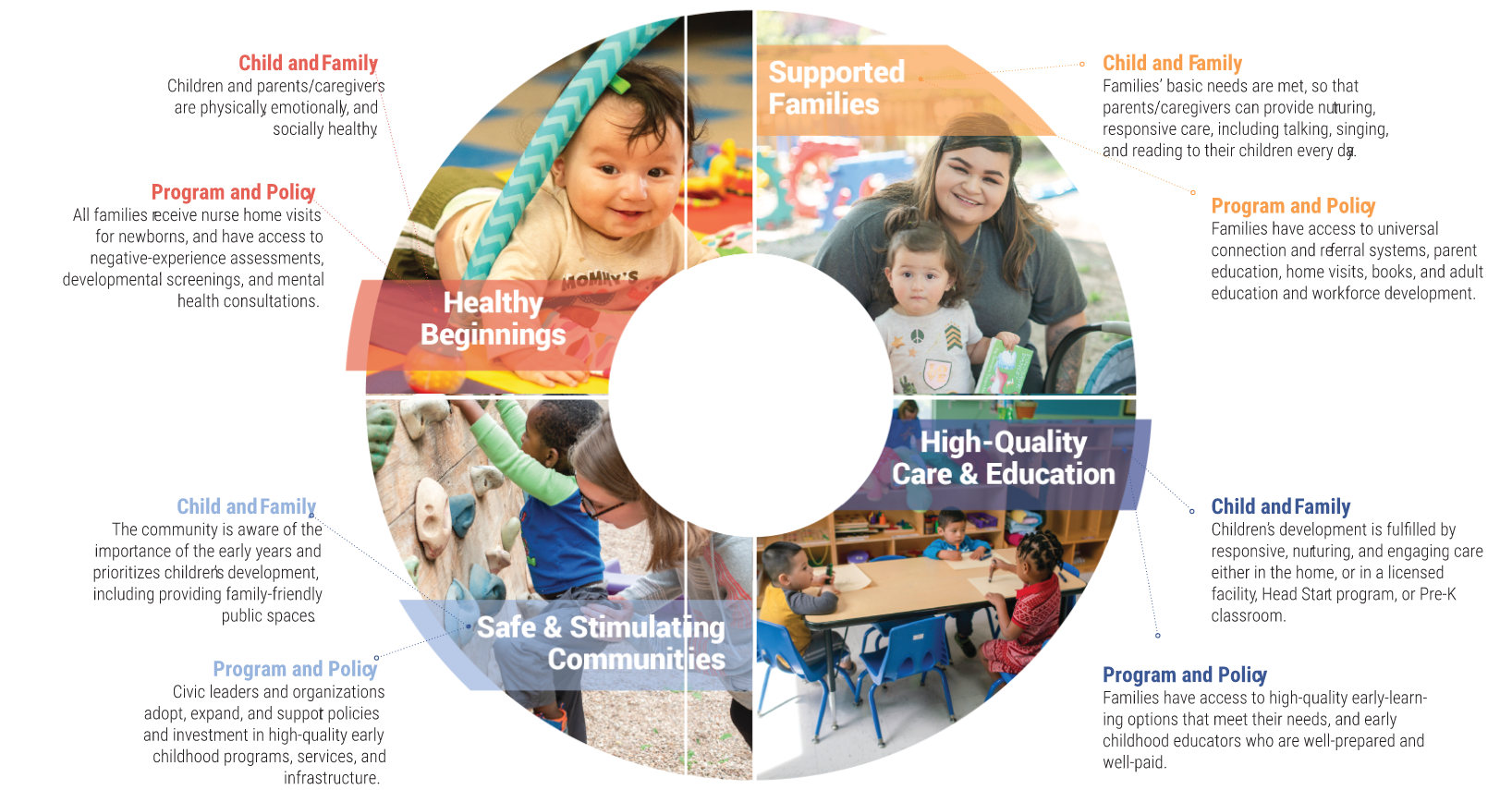 ---
July 23 SX6 Coaltion Meeting.pptxSX6 Stakeholder Mtg Advocacy Breakout.pptxJuly Announcements & Events from Sx6 Coalition Orgs.pdfSX6 COVID Messages for Caregivers .pdf