Purpose of Organization Profiles
MissionBox allows users to share how they support the nonprofit organizations that are important to them. In order for users to identify an organization connection, the organization must have a profile on MissionBox, and the MissionBox community grows organically by users adding new organizations in order to tell their story.
Creating an Organization Profile
Step 1. Open the Sections menu by clicking the Sections button at the top left.

Step 2. Under Organization Profiles, click +Add Organization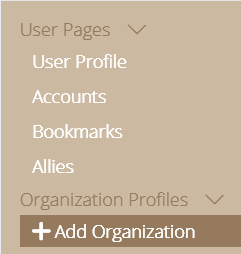 Step 3. Enter the Organization Name.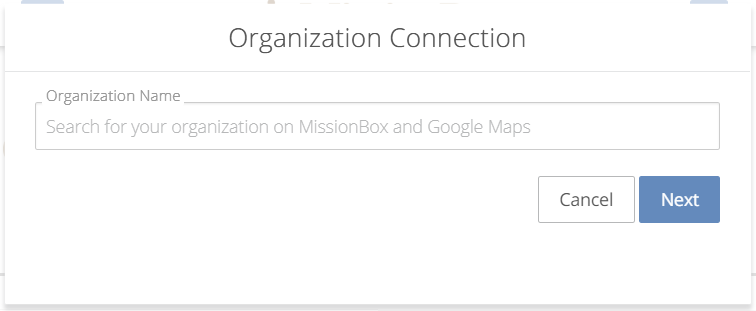 As you start typing, the site will suggest possible matches based on existing organization profiles on MissionBox and Google Maps™ information.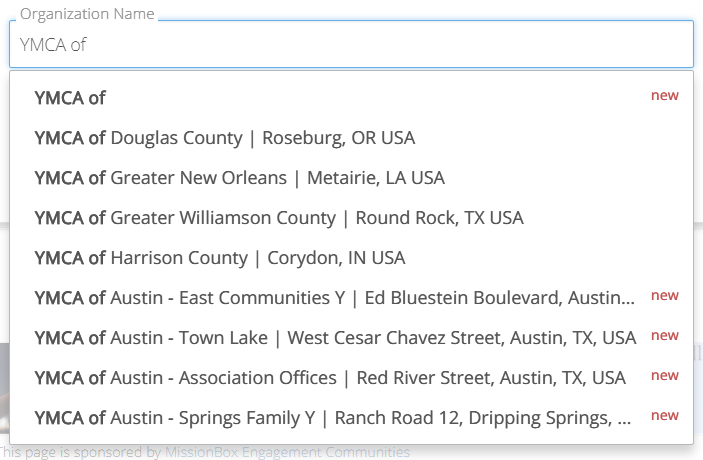 Name|Location: Organization is already on MissionBox.
Name|Location...new: Organization is not on MissionBox, and Google Maps™ has place information for it that will automatically be added to the profile.
Name...new: Organization is not on MissionBox, and Google Maps™ cannot locate it using the name provided.
Step 4. Click on the matching organization name in the list of suggestions or click the Next button to create a new organization with the exact name that you typed in.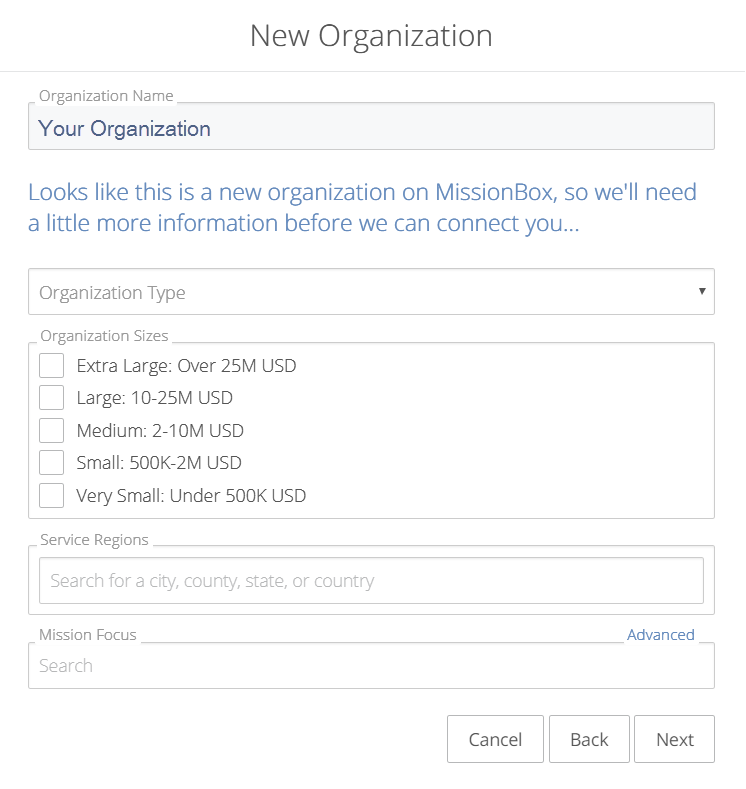 Step 5. When the expanded New Organization window opens, enter the following information, which is required:
Organization Type (nonprofit, charity, trust, etc.)
Organization Size (annual operating budget)
Service Regions (country, state/province, city, county, etc.)
Mission Focus
Step 6. Click "Next" to continue. This will open the an additional screen.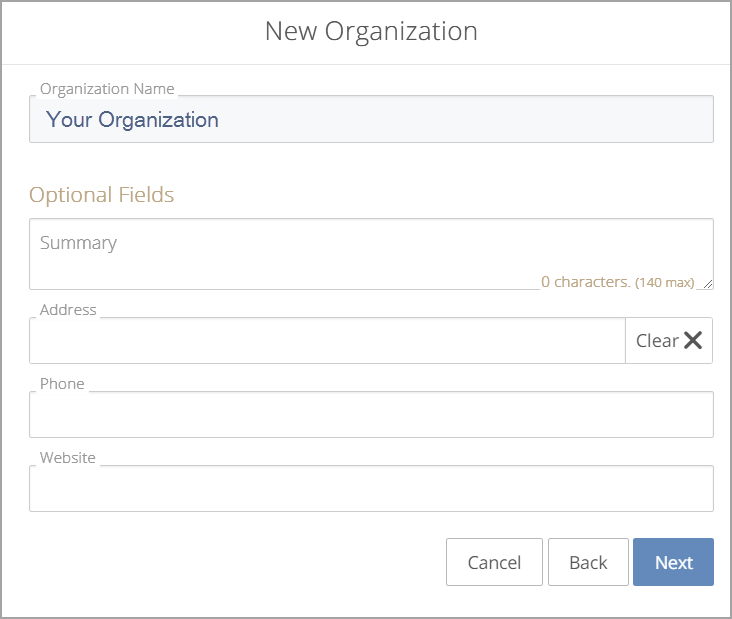 Step 7. In the Optional Fields section, enter any information that you choose.
Summary: short 140 character statement about the organization, appears in search results and other lists of organizations
Address: For American addresses, use a physical address rather than a post office box.
Phone
Website
Step 8. Click the Next button to create the Organization Profile.
Note: If any required fields are missing entries, a red warning will message will appear, and you will need to click the Back button at the bottom of the New Organization popup to fix them.
Once the organization has been created, MissionBox will prompt you to enter a little information about how you are associated with the organization.