Step 1: Join the Group
You can see all content in the Success By 6 Portal without joining the group. But, if you want to receive email notifications of new content or urgent messages, you must join the group.
You can join the group two ways.
Click the "Join" button in the upper right hand corner of the home page: www.missionbox.com/uwatx/successby6atx


Accept the invitation sent to your email
Either way you join, you will be asked to verify your email address.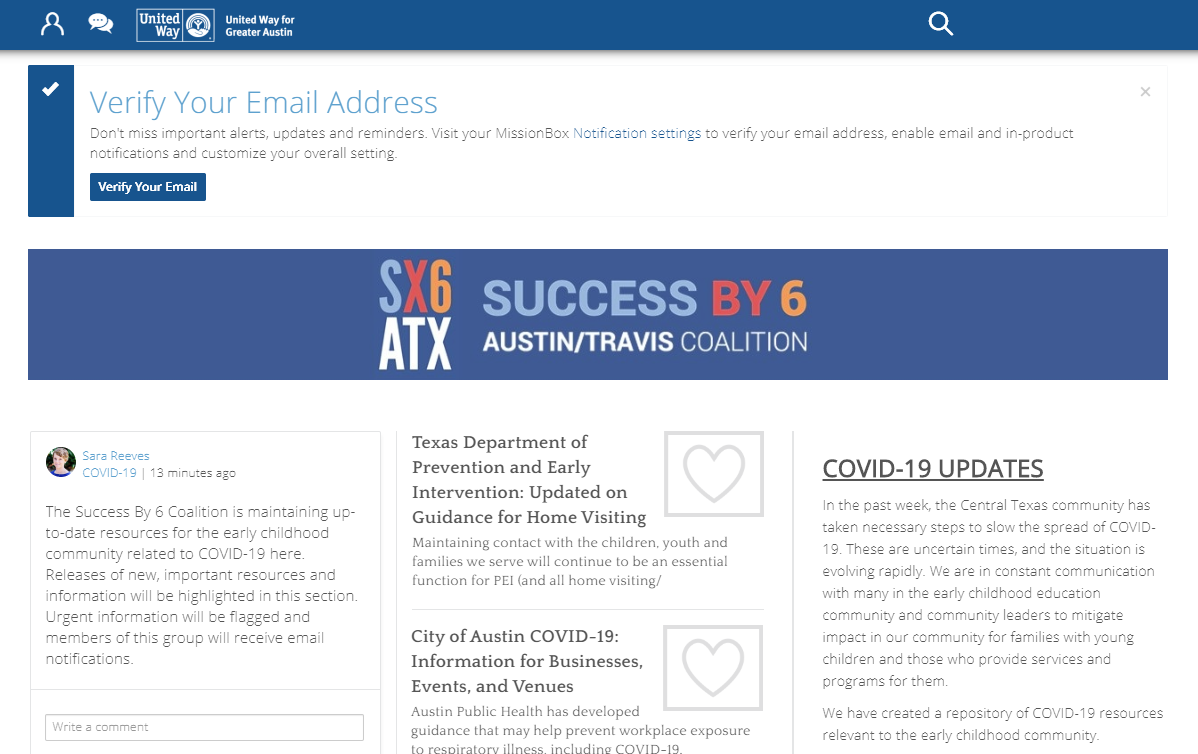 Step 2: Set Up Notifications
You can set up your email notification preferences through the Notification Management page. When you verify your email, you should be automatically directed to the Notification Management page. If you are not, you can find it under the User Menu.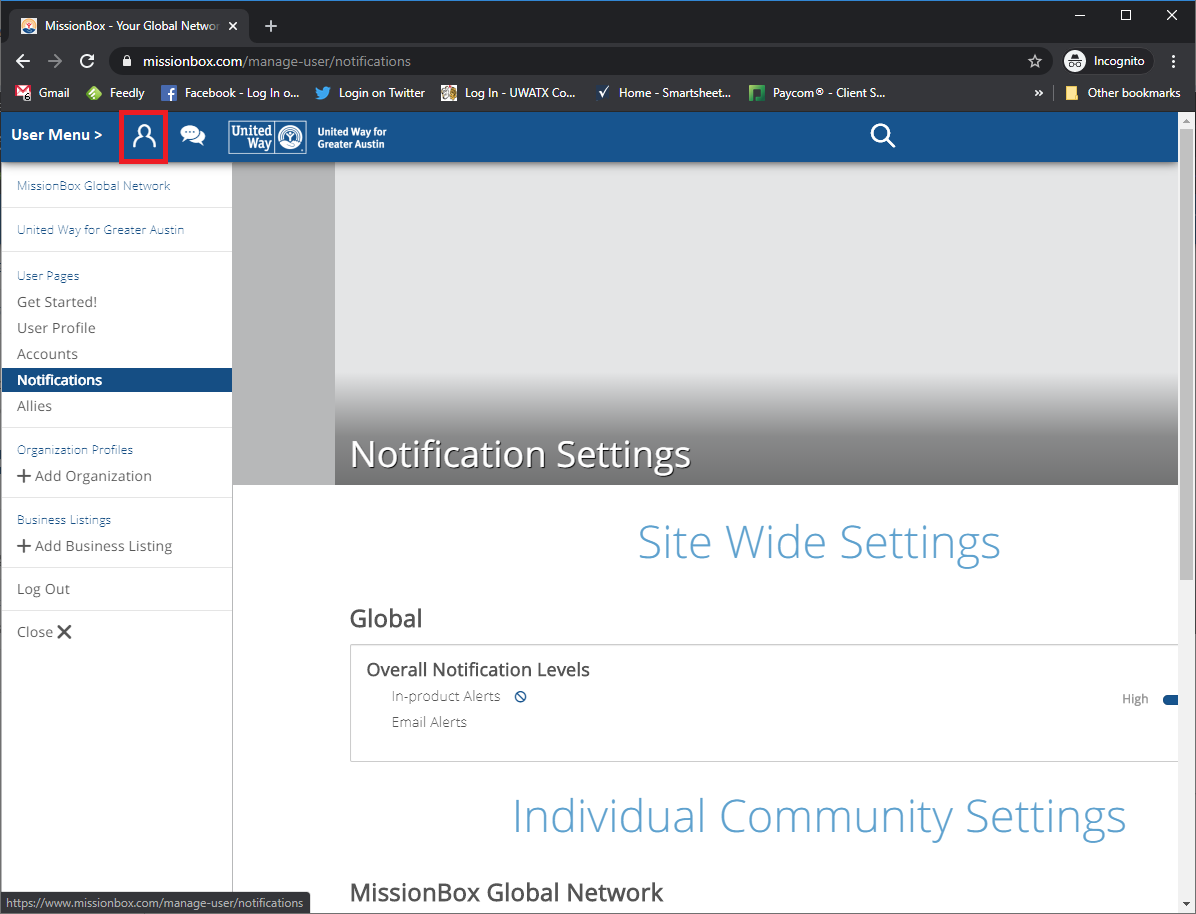 Verify your email, again. There is a tiny "Verify" button.


You will be sent a verification code to your email.


Enable email notifications.


Under Individual Community Settings (on the same page as the Site Wide Settings seen above), you can customize your settings for each group.
NOTE: Mission Box changed the Email Alert settings in early 2021. If your Email Alerts are set to Medium, you are now receiving an email every time a new article, event, or post is added to Mission Box. If you do not want to receive these emails, you can change your Email Alerts settings to Low or you can manually turn off the Email Alerts for each type (articles, events, posts, etc.). See details below about determining when you want to receive emails.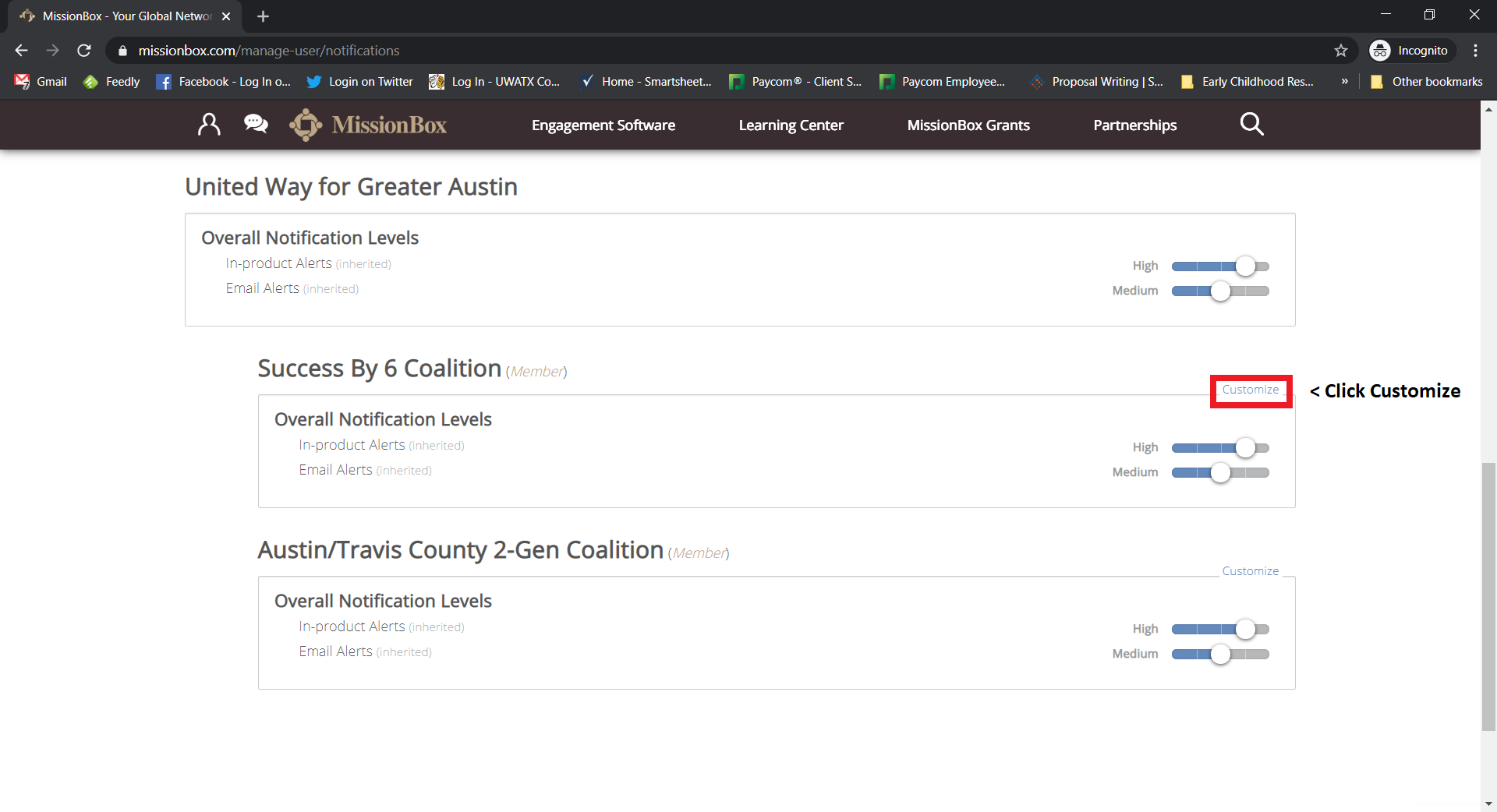 You can determine when you want to receive emails.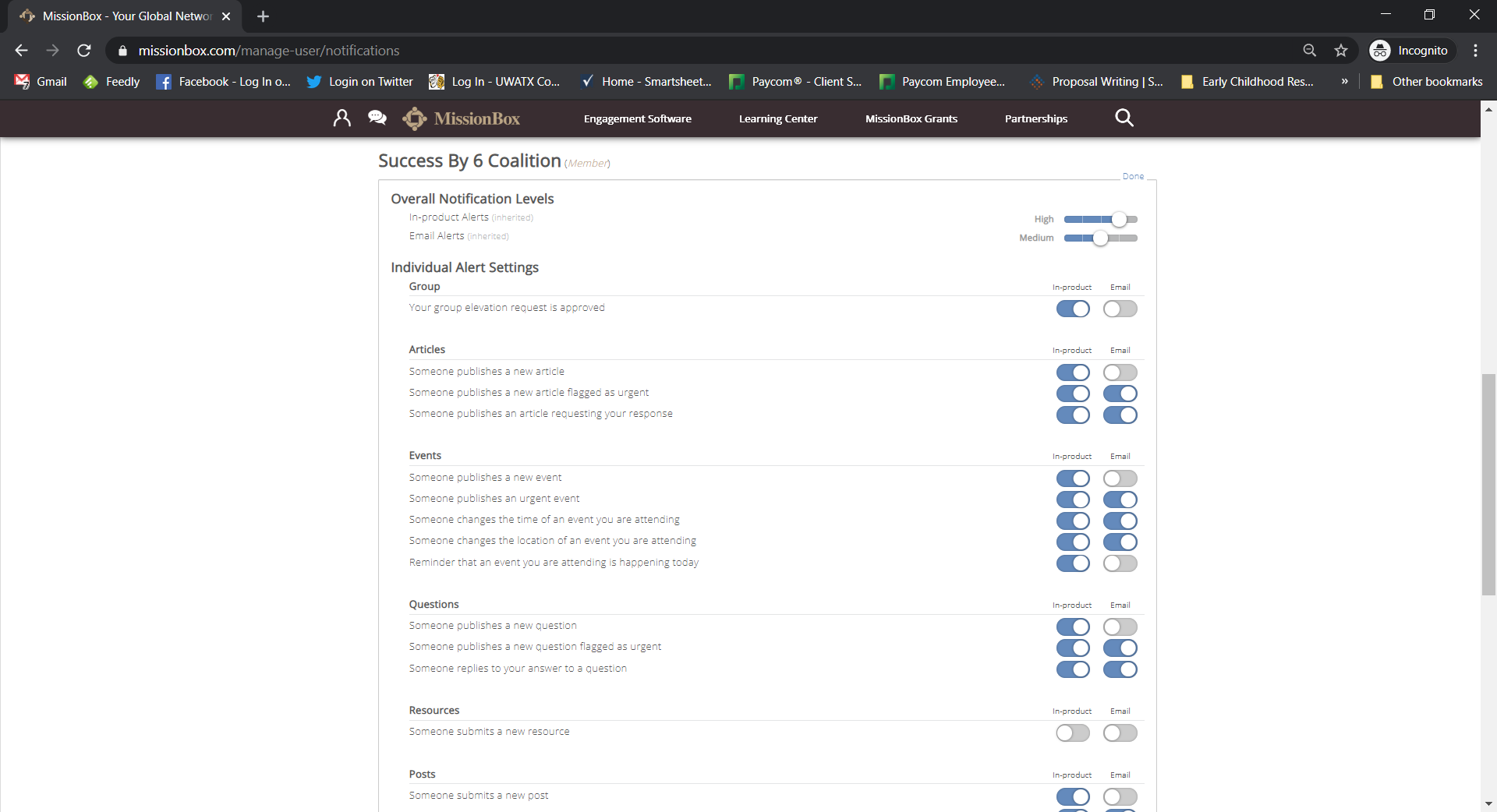 The Success By 6 Team will be using Articles, Events, and Posts. We will flag urgent news. You can choose to receive emails for all new Articles, Events, and Posts. Or you can choose to only receive emails when something is marked urgent.
Learn more about user notifications here: https://www.missionbox.com/article/1476/user-notification-settings