The December, 2019 grant is now closed.
Look out for our new Funding Accelerator™ package coming in January 2020 with more benefits for members!
---
MissionBox knows how busy nonprofits and charities are during the wind-down of 2019!
Who has time to write one more nonprofit grant application? Leave it to MissionBox to make winning a holiday season micro grant quick and easy.
Just accurately guess the number of Hershey's Kisses in the MissionBox glass jar and receive a bonus $250 (USD) micro grant for the New Year. Note: The five nonprofits closest to, or hitting, the actual number of "Kisses" will each receive a $250 micro grant*.
Here's the official Photo upon which to base your guess: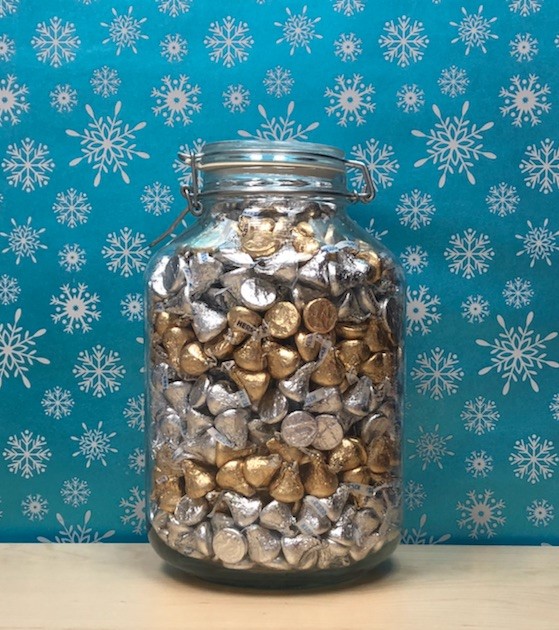 *If there are more than five nonprofits that correctly guess the exact or closest number, all will equally share the cumulative total of all 5 grants.
Remember: You or your organization must be a Funding Accelerator Member to apply for this MissionBox invitation-only grants.
For only $19.95 each year, your membership, as a registered nonprofit or charitable organization, entitles you to be invited to apply for twelve, separate monthly MissionBox Philanthropy Fund grants.