Meet Beads of Courage member Rosie Colucci, a courageous long-time bead warrior! Rosie has been battling since she was 3-years-old and just turned 15 on August 2, 2019.
Rosie has a life-threatening condition called hydrocephalus and has had 17 brain surgeries. She is also on her fifth protocol of chemotherapy for brain cancer, and has an extremely rare disease (the only pediatric case known) called NF-Diffused Lung Disease. She is slowly losing her eyesight and is learning braille.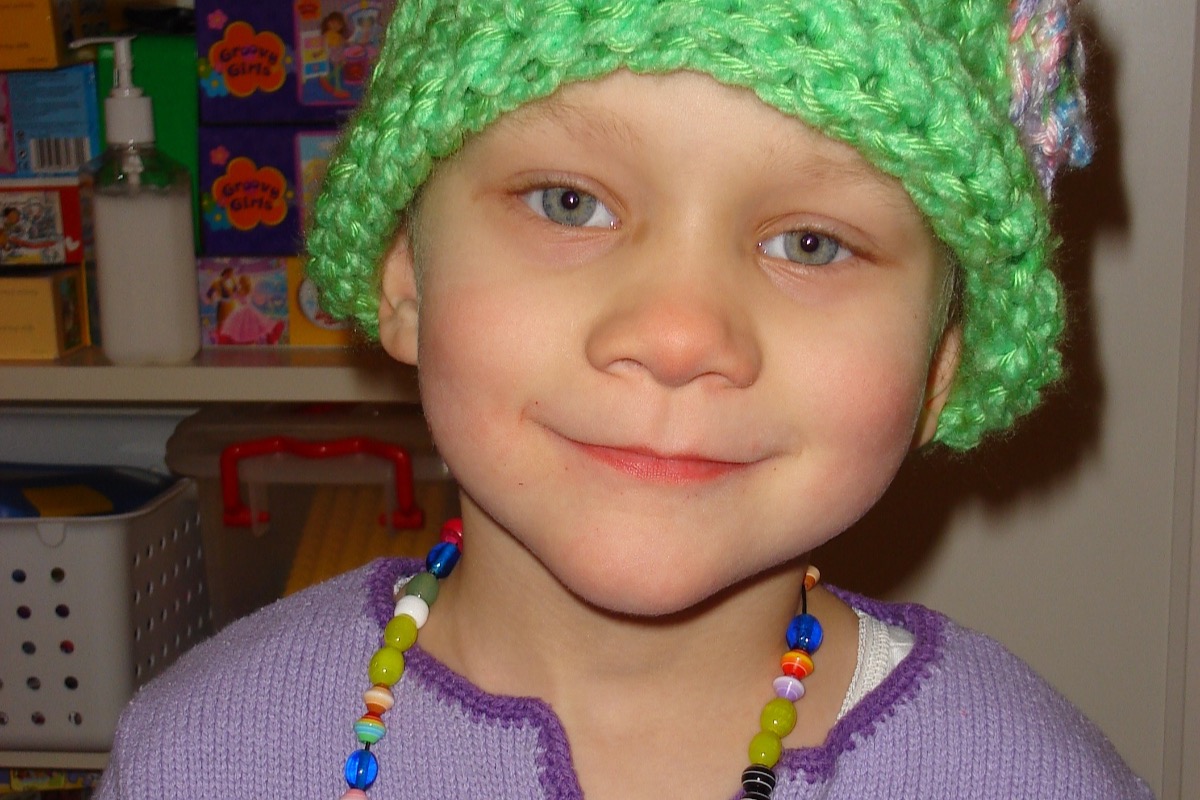 Rosie shared this photo with us and said, "Me wearing my first strand of Beads of Courage!! Celebrating 12 years of fighting and 15 years of still living!!"
Over the past 12 years, Rosie has received thousands of Beads of Courage that help her record, tell, and OWN her journey. Every bead tells a story of courage, honor, and hope. Although she is now losing her eyesight, Rosie will always have her beads as a tangible representation of her indomitable spirit and her courageous fight for life.