In 2015, an incarcerated 16-year-old boy took a long, deep breath in the gym of a local detention center. As he meditated on his breath alongside the other boys in his unit, his arms were crossed against his purple T-shirt. The teen found himself in this setting after living a life described as, "get or be gotten." He was no stranger to violence, drug use and lack of a stable home life. The muscles under the tattoos on his temples relaxed as he let out a long exhale, opened his eyes and said, "I'm empty, but in a good way. I feel peaceful." This was the beginning of Urban Lotus Project.
Urban Lotus Project is a northern Nevada based nonprofit that empowers at-risk youth through trauma-informed yoga and mindfulness practices. In a world where kids and teens are seldom taught how to cope with the effects of trauma such as violence, homelessness and addiction, Urban Lotus Project takes action by traveling to detention centers, treatment hospitals, homeless youth drop-in centers, schools and halfway homes to share practices that promote peace, stability and healing.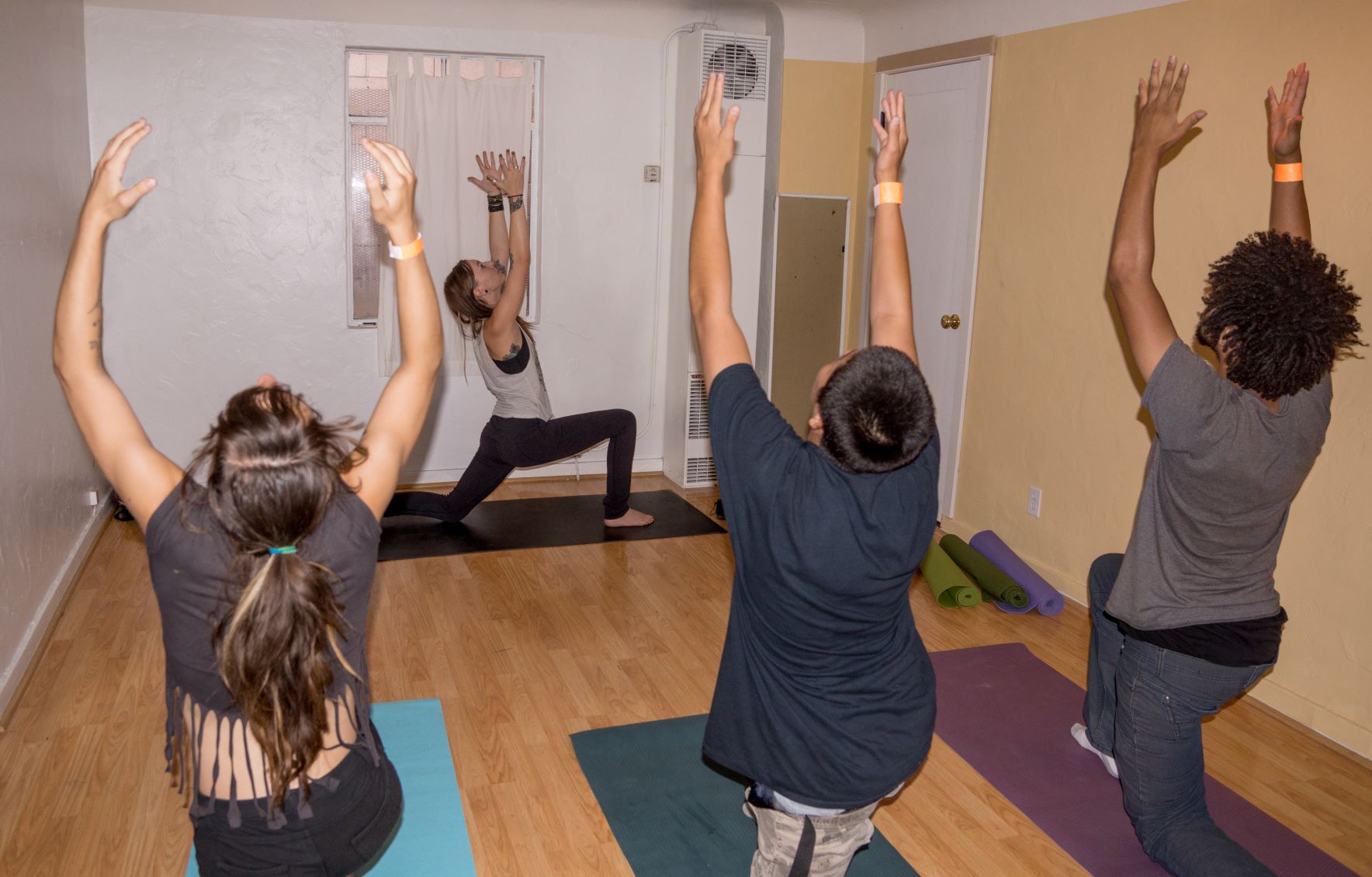 In the self-proclaimed "biggest little city in the world," Urban Lotus Project may very well be the biggest little nonprofit in Reno. Started on a budget of twelve dollars, a single binder and one very driven founder, what seemed like an impossible task of making trauma-informed yoga accessible to youth in the community is now having a major impact in the area. Four years later and 11,000 students (of which 2,000 are new to the program) we are expanding our reach and impact. This is all completed by two full time staff, 30 part-time yoga instructors specially trained in our methodology, three board members, and one outreach coordinator. Against all odds, we are finding our mission of empowering at-risk youth through mindfulness practices is being met.
"It has helped me focus on me and not things around me. It has helped me adapt and being able to see my potential." - age 12
"It has made me think I'm not just a violent person." – age 14
"It makes me feel peaceful and makes me feel good about myself. When I'm stressed I use yoga to help relax and calm myself." – age 16
"Yoga has taught me that I am important and so is my health." – age 17
"Yoga gave me an opportunity to slow down and listen to what my body needs and where my mental state is at." - age 18