At Progressive Employment Concepts, our mission, in collaboration with the people we serve, is to develop and discover opportunities which promote dignity, respect, inclusion, and meaningful contributions so all our lives and communities are enriched. Our focus is to support our clients in obtaining and maintaining gainful employment where they can build relationships and community. We do this through a Customized Employment approach wherein the relationship comes first, and jobs are negotiated based on skills and fit.
Michael and his boss, Chris, are the perfect embodiment of our mission and purpose in action. Chris owns Lucky Penny Dog Grooming, a place Michael now takes great pride in being a part of. Last year, feeling downtrodden after some employment set backs, Michael popped into Lucky Penny to check the place out. He wasn't looking for a job, just some advice and maybe a friend. Michael is a dog lover and assumed anyone working in a grooming salon would be as well. At the time, Chris was new to Sacramento and had just opened his shop. He welcomed Michael in and offered to show him around, but made it clear he wasn't hiring. Michael, happy to have met such a nice guy, went back to Lucky Penny twice a week for over a month just to hang out. After some time, Chris saw the value in Michael and decided to work with Progressive Employment Concepts on creating a position for him.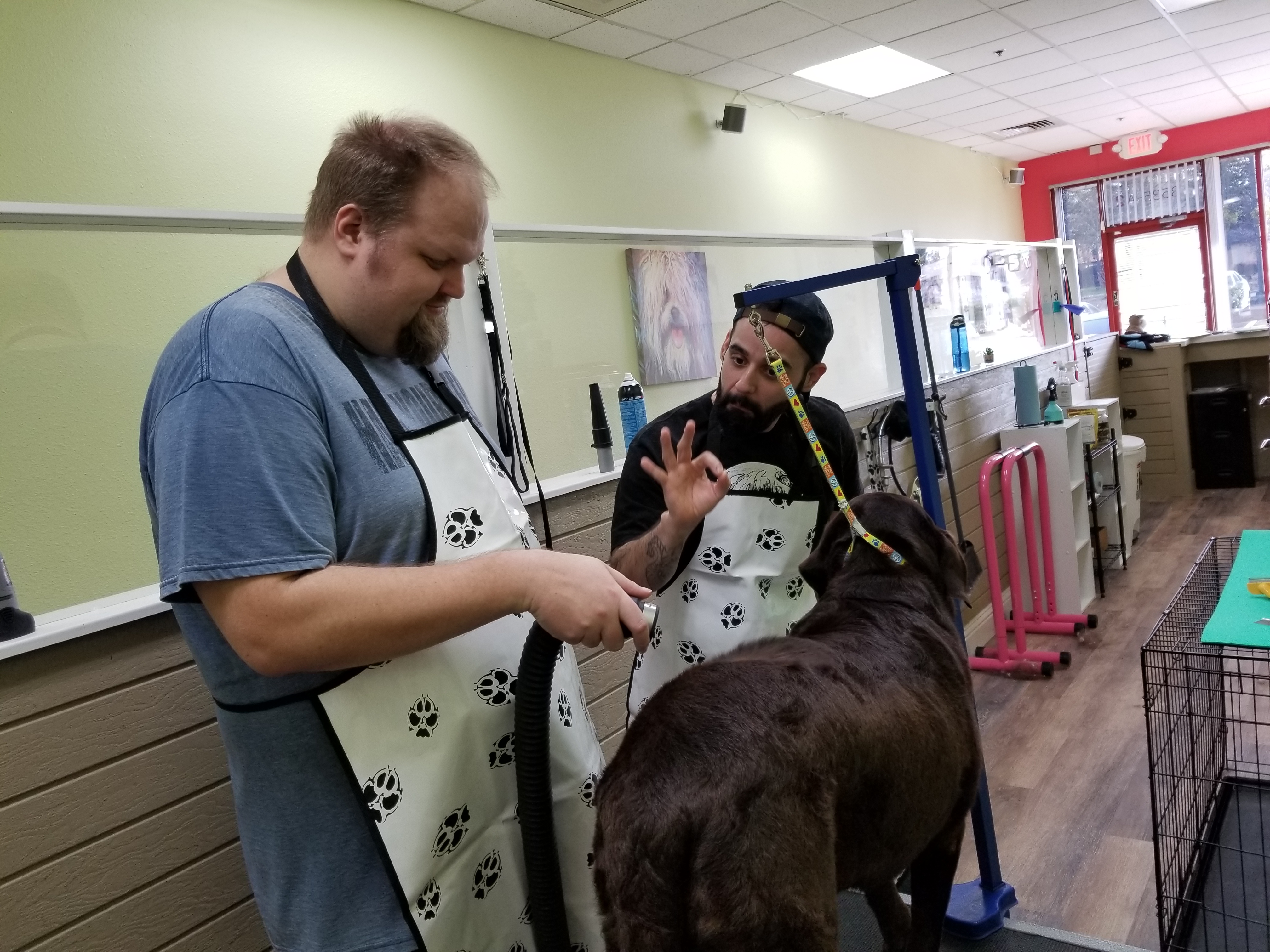 It is now almost a year since Michael started working with Chris and they are fast friends. Michael, who once believed he wouldn't work more than 4 hours per week, often covers weekend shifts and works up to 25 hours in a week. Chris plays games and is friends with Michael outside of work as well. He sees Michael as an asset to the team and works with him and Progressive Employment Concepts to get the best out of him. He doesn't see Michael as an employee with a disability, but rather understands that it is sound business sense to craft job descriptions based on the strengths of employees. Michael has blossomed outside of work as well. He promotes the shop to anyone he sees with a dog and is taking steps towards living on his own. He is happy and proud and fully a part of the community Lucky Penny has built. Michael was Chris's first employee, but wouldn't be his last. Chris says that hiring Michael has also helped him grow as a supervisor and business owner, and facilitated him being able to hire more groomers and expand sooner than anticipated. Lucky Penny is thriving, Michael is thriving, and the friendships that grow out of the salon are of immeasurable value. It has been a pleasure to watch this story unfold.
Donate to Progressive Employment Concepts