Quick Links
Introduction
Available as part of Events, the RSVP tool allows users to report if they are attending an event or not. Logged in users with the appropriate access can RSVP and even download event details into their calendar.
Enabling the RSVP Feature
Within an event, there are two ways to enable the RSVP feature:
In Edit Mode, you can click the On/Off toggle next to the RSVP feature, under Host Info.

Or, when hovering over the Events tab, a drop-down will appear. Click Settings to open the Adjust Event Settings pop up. In the Visible Components window, check RSVPs. Click save to enable the feature.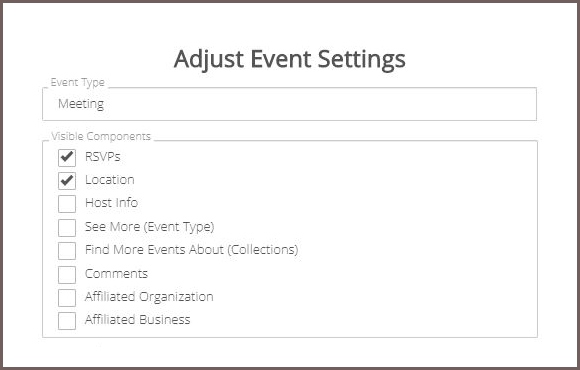 Once enabled and all event details are finalized, don't forget to publish the event.
Confirming Attendance to an Event
When viewing an event, users may RSVP directly. Their options include Yes, No, and Maybe.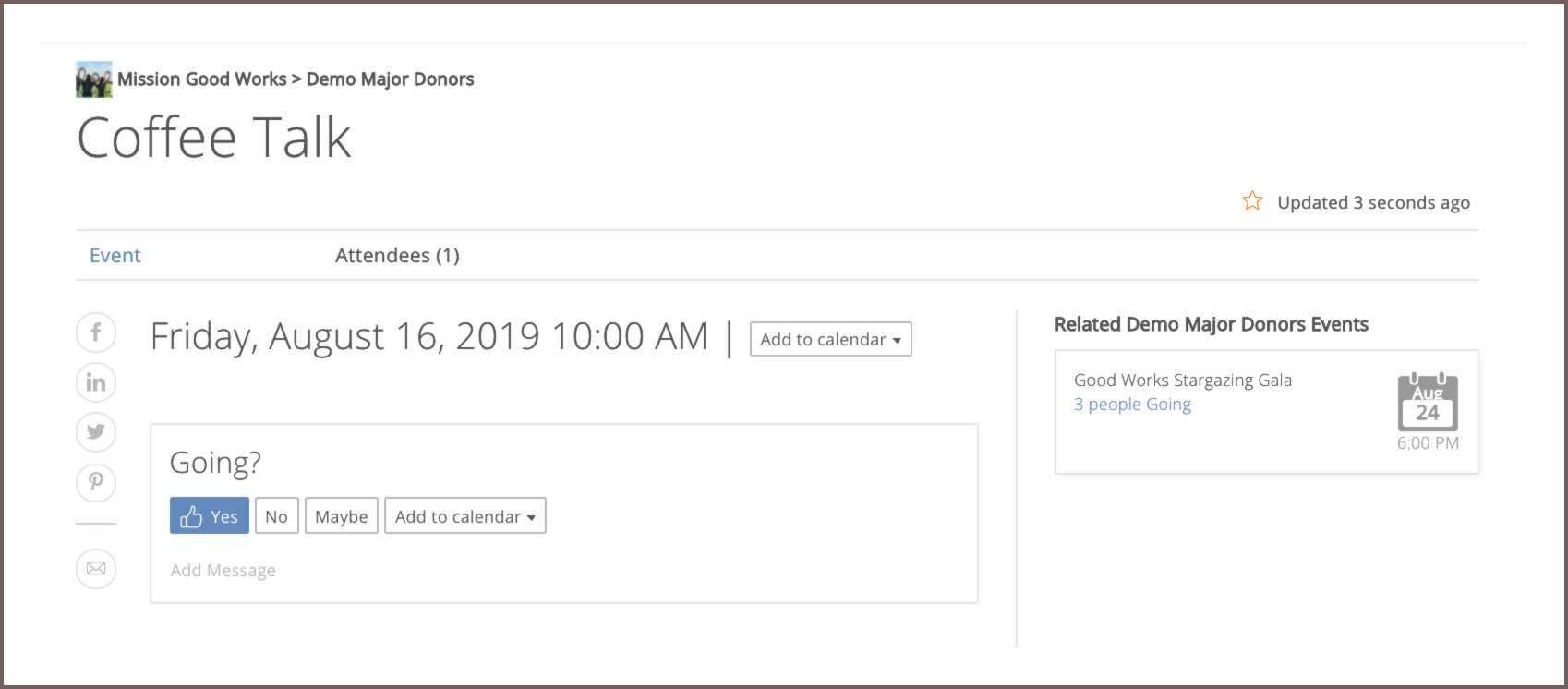 With each response, users have the option to add a custom message, though it is not required.
When responding with "Yes" or "Maybe," a fourth option appears to Add to Calendar. This drop-down allows users to select between:
iCalendar
Google Calendar
Outlook
Yahoo! Calendar
Microsoft Calendar
Tracking RSVPs
When viewing an event, Editors have the ability to view a list of all RSVPs. To do this, click on the Attendees tab to the right of the Events tab. This screen returns the users who have submitted responses. You can see who has confirmed, who has denied, who might be attending, and who has yet to respond.
To learn more about RSVP Management, click here.